The Brickfête 2015 convention in Toronto, Canada was an absolutely phenomenal time. I saw some breathtaking MOCs, won some pretty cool stuff and most importantly of all had a ton of fun with some awesome people. Here are a few personal highlights:
---
I went a little crazy this year and brought almost two dozen MOCs to display this year. Granted, most of them were vignettes and small BIONICLE MOCs, but setup was still a pain. Seen above are a few of my Star Wars scenes.
---
BIONICLE had a much larger presence at this year's BF then it ever had in the past. This is mainly due to BZPower owner Black_Six who brought along the BZP and BIONILUG convention circuit as well as many of his own creations.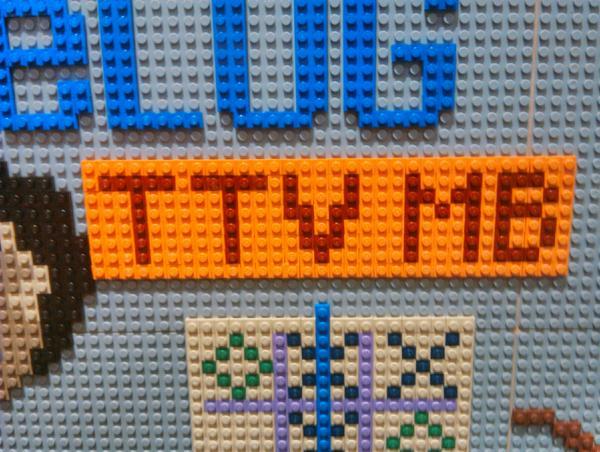 With BZPower present in full force, I decided that another little BIONICLE fansite deserved representation. Pictured above is a simple tribute to the Boards that I put together on the massive mosaic wall that was on display during the weekend.
---
<img src="/uploads/db5640/original/3X/0/5/053912a28a8b5c58478bf1f4248495b7f7bc6f18.jpg" width="328" height="500"
(MOC and photography courtesy of Gamma_Raay)
I also met the creator of this beautiful MOC. Some of you may recognise it; the creation won the Eurobricks portion of the Battle for the Golden Masks contest several months back. Its creator (Mitch Phillips) was an absolute blast to hang out with. We talked BIO-MOCing, BIONICLE parts history, Star Wars and more.

BF 2015 was Mitch's first LEGO con. However, he wasn't alone in that regard. Benjamin Looby was another first timer whom I befriended during the four day event. As it turned out, we had many common interests: Star Wars: The Clone Wars, Karen Travis' Republic Commando novels and even Skillet. Seen above are some of his sweet minifgure interpretations of various clone and Mando characters from Travis' books.
---
I originally met Dan (501st Lego Trooper) at last year's Brickfête and kept up with him via Skype ever since. But it was only this summer that a saw just how talented the guy is. His massive clone base drew numerous accolades from the public, fellow AFOLs and even the Brickfête organisers. Here's a slideshow Dan put together showcasing all of the beautifully intricate details that went into the behemoth creation.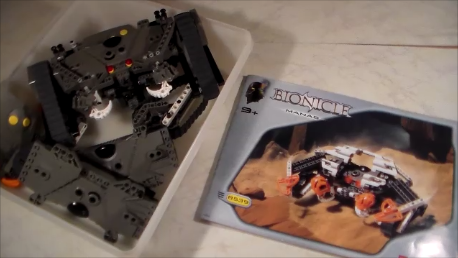 Pre-Brickfête, me and Dan worked out a trade that resulted in me acquiring several incomplete Manas crabs. Sweet, eh?
---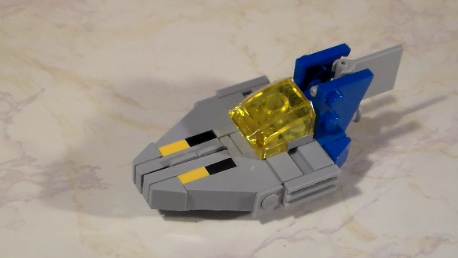 If any of you are well-versed in the North American LEGO convention scene, you've no doubt heard of Simon Liu. An extremely prolific and talented builder, Simon has a smile, generosity and good nature that I've rarely seen elsewhere. Building Classic Space with Simon, Mitch and several other Spacers was easily a highlight of the convention. And to top things off, Simon was kind enough to let me keep the micro ship I had put together. (I had one heckuva time keeping that darn thing on one piece. Illegal connections can cause quite the headache.
)
---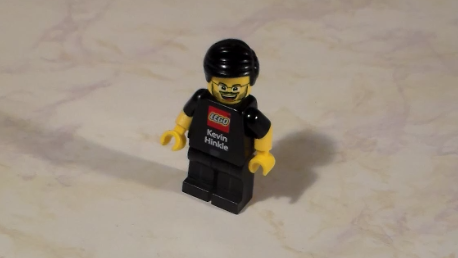 This year I had the good fortune to have many extremely interesting conversations with Kevin Hinkle, the community manager for LEGO Canada. Kevin and I talked about many LEGO-related topics, including BIONICLE 2015 and the online user groups. He, Mitch, Dan, Simon, a couple more AFOLs and I even had the chance to sit down for dinner together and discuss LEGO at length. Mr. Hinkle is a fantastic story-teller, full of a slightly quirky almost dead-pan style of humour that I personally couldn't get enough of. He opened my eyes to aspects of LEGO's consumer relations that I never could've dreamed of knowing about.
---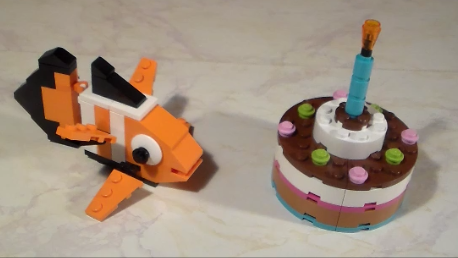 LEGO conventions are chock-full of various group challenges designed to test even the most seasoned FOL's mastery over the brick. Brickfête was no exception. We had build-in-the-bags, speed-builds, group-builds, alt-builds, group-speed-alt-builds and more. I got a fair bit of free LEGO (some of which is pictured above) but more importantly it was a great opportunity to laugh and have an overall great time with friends.
---
Of course, it wouldn't be Brickfête without a near-unhealthy amount of LEGO to take home at the end of it. Here's a video detailing almost everything I acquired during the con (be sure to check out the description for links to all the builders mentioned in this post). Perhaps most interestingly to you MB crowd, I managed to score another couple pounds of BIONICLE G1 parts (see below). Time to get MOCing!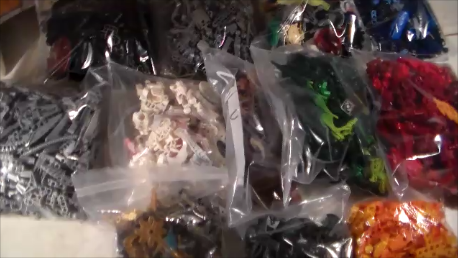 ---
In closing, I have a hard time putting into words just how much Brickfête has come to mean to me. The atmosphere is friendly, the creations jaw-dropping, the organizers vibrant and the friends made unforgettable. I highly encourage every single LEGO fan who reads this to go and find out about an upcoming convention in your area. You won't regret it.