So for my art class at school we have to choose an artist to research and I decided to do Matt Betteker (Lead Concept Artist for BIONICLE G2) so that way I could just draw some BIONICLE Fanart. Anyway during the podcast they were talking about Pohatu being the Toa of Lightning, which I actually feel could have been a cool idea UNTIL THEY CANCELLED IT AND RUINED EVERYTHING but anyway, jokes aside, the idea is still cool and I feel obligated to finish the picture (Also I have to finish it for school anyway so…)
The drawing is still a WIP so this is just some sketchy line art, actual picture coming soon.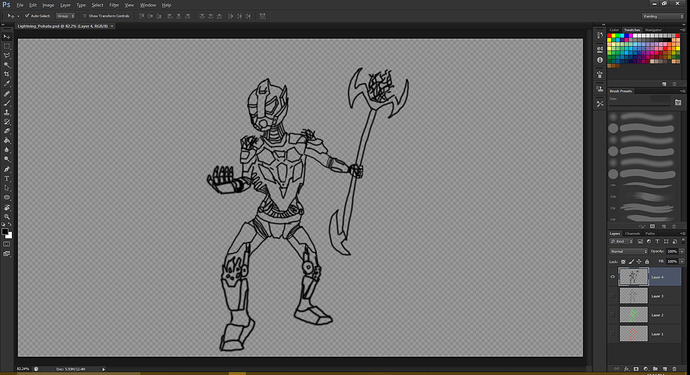 The reason the Kakama looks wierd is because I tried to make it seem more streamlined, almost like a flight helmet (similar to 08), to fit in with a stormy environment. Also the weapon is VERY sketchy, definitely gonna add more detail to that. BTW the outstretched hand is meant to be holding a lightning bolt.
I'm very new to digital art so feel free to leave criticism.
Update
Finished drawing (minus colour); any ideas for the colour scheme?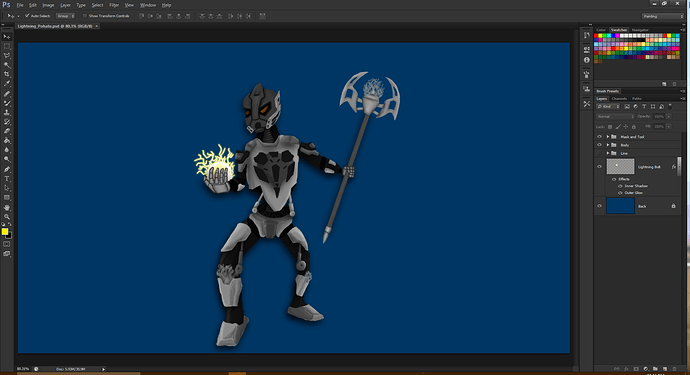 Update
Finished it, honestly not too sure about the colour scheme but I tried to make it seem lightningy while still looking like Pohatu. Brown and lightning don't go well together.
Anyway here it is: