I like them. They certainly wouldn't be standard legal, though.

Thanks! That's pretty much perfect.
Yeah that's what I figured I need to look into to this game, a lot more then I have.
You really should credit the art you used for these.
I do with mine, when I'm not using my own art though.
I did. Look at the bottom of the card. For Keetongu, I'm still looking, but I'll update it when I find out. Eljay is a picture, though.
@Chronicler would you provide me with your Robespierre/Gali mask avatar and @Indigogeek would you provide me with your traditional avatar? I'm gonna try to make some mod-squad cards

Here, sire.
Featuring @Chronicler and @Political_Slime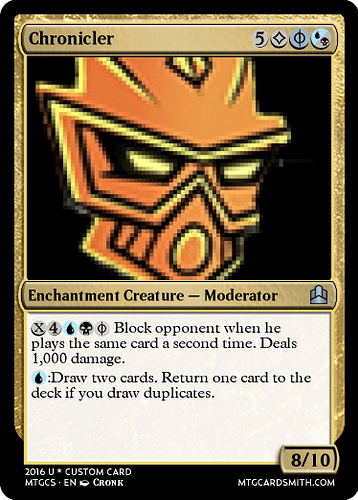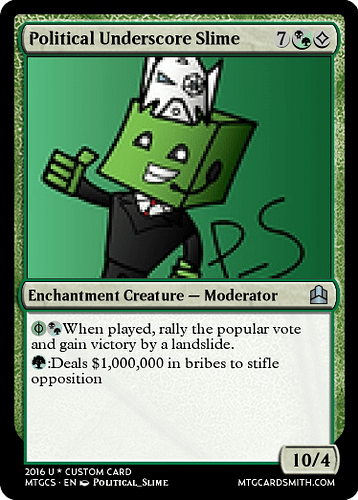 Oh, I thought you were gonna add the mask to an actual image.
Here's the robespierre one.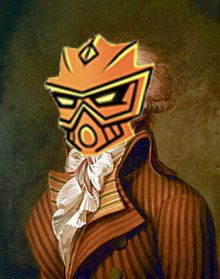 Thank you

Here ya go!

Thanks! I have some new cards ready, you want to see them?
Awesome, but why double strike on ekimu? Also knocked it out of the park flavor wise on jaller!
I actually don't remember why. I made these cards about a month ago.
And thanks!