Been a while since I've posted anything here, but I kinda thought it might be a cool idea to just go forward with drawing as much bionicle as possible, since for about two months I was forced to take a break from my usual activities. I haven't been able to draw everything I have in mind.just yet, but one thing I have had for the longest time is a showcase for twenty-odd "mainline" toa which should sate even the most dire of art dry spells.
I'm gonna go over every single toa in a bit, but for now all's I got is Hewkii Mahri/Inika, Apprentice of Fairdom.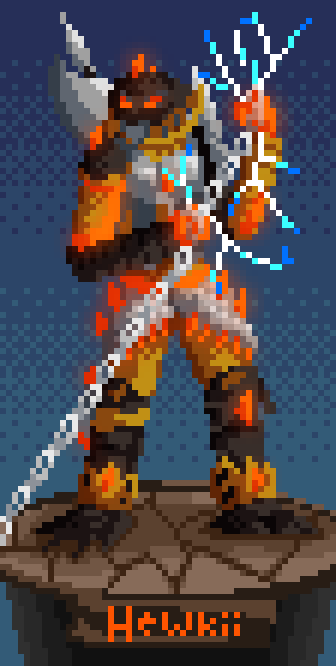 I tried to combine the aspects of Hewkii Mahri and Hewkii Inika to create what would be basically a non-aquatic version of the stone Toa. His armor resembles the Mahri version, but he does have glowing neon parts (which all of the Toa Inika/Mahri will have) and his colorscheme is closer to the Inika as well.
One down, twenty more to go.