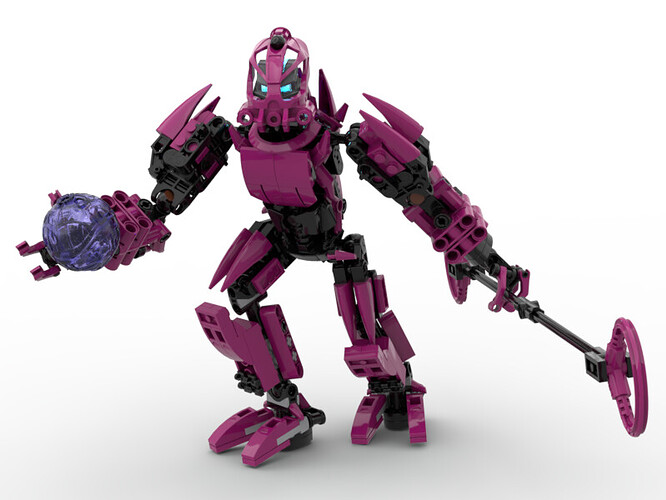 ---
This is a fairly new MOC of mine. My single goal behind this build was to create a Toa of Gravity without using either of the two common shades of purple in Constraction. As a result, Maka uses Magenta as his primary colour, and, with the obvious exception of the mask, this MOC is completely purist.
Here's a few other angles of Maka and his Loop Staff:





The style of this build was driven by the limited number of useable magenta parts, rather than any intentional creative decision. However, I think this worked out well enough, with a fairly consistent theme of both spikes and blocky armour.
I'm open to any suggestions for improving the build, within the constraints of magenta-based purism.