As some may know, I have this one character that I've been working on for a while, and it's been really quite difficult. It's a makuta character named Blacklight. I call him that because the plan is to insert lots of trans-neon red, but I won't be getting there until he's actually mostly done. Right now I'm trying to work out the frame of him. So far, this is what I've been able to accomplish. A torso, head, and maybe how the leg will look.
The other leg, in case it wasn't obvious, is just there to keep him standing. The torso is basically done. Also, I stuck his hands to his shoulders, in place of actual arms.
Closer look at the torso
And the leg.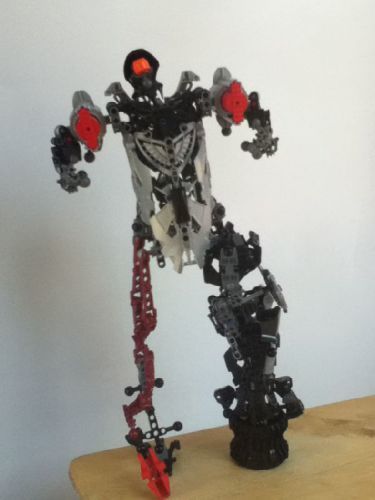 Here's the back.
And vs. an Inika Build.