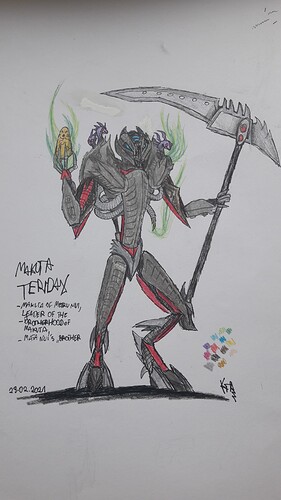 Ah yes, my favourite Pure Evil villan who went out with a bang without having a Third Act Breakdown.
I used both his versions (Prototype/Miramax version and offical set version) as a point of refrence, as well as adding some of my ideas to the mix. Color scheme comes purely from the set form. Gunmetal color was created by a mix between silver and worn-out military grey.
I also have him some minor battle damage and some adorable evil slug babies.