all "kool" kids have these…speaking of cool, here are some shots of my random MOCs which don't have any purpose as of now.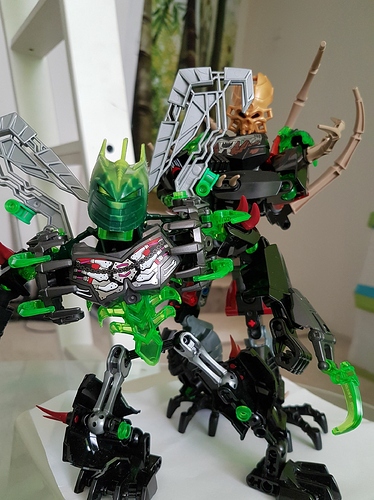 .
Grank (left) Spindrakx (right)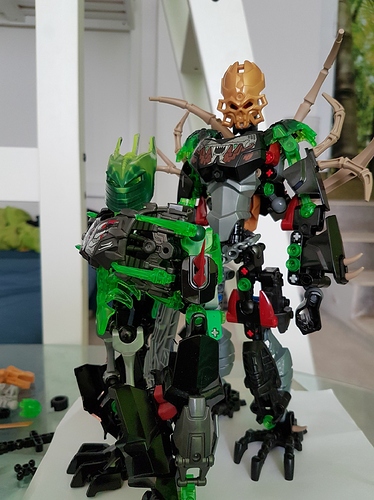 Neutral pose
they are kinda bad-looking, but hey…they are both Table-scraps made from two Umaraks and whatever I had around.

I wanted to build something bug-like with Grank being inspired by bumblebee and Spindrakx by spider…given how simple they were to make, I might make one or two bugs like these.