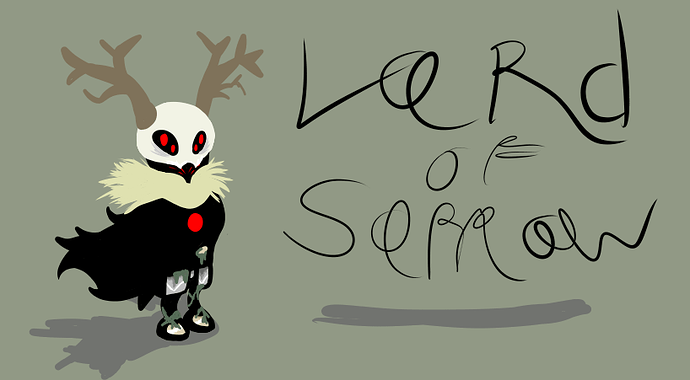 Some new artwork, amateur I know. I'm still new to drawing lego figs. "Lord of Sorrow" isn't anything official, I just wrote it for fun. And he does make people very sorrowful- so there.
I've decided to go more spider-like with his head, four eyes and mandibles for a mouth. which explains why he doesn't talk very much, when he does. I think he'll sound like Dr. Robotnik from Sonic Satam, yes, the only good version of eggman that ever existed.
I also like the whole "Heartless spider" thing, so maybe the effects of his powers will turn his victims into spider-like Matoran to do his bidding after he's drained all positive emotion from them. Just a concept however.