This is my entry for the Lego Ideas "Show us your Junker-inspired interpretation of an Overwatch hero!" contest.
I put a lot of work into this one, becaues I definetely wanted to enter this contest, because I'm a huge Overwatch fan and of cause love building Lego.
The theme of the contest was to build a brick built version of a Overwatch hero redesigned as a Junkertown character, which allowed me to combine system CCBS and Technic/Bionicle for this model, which I always enjoy.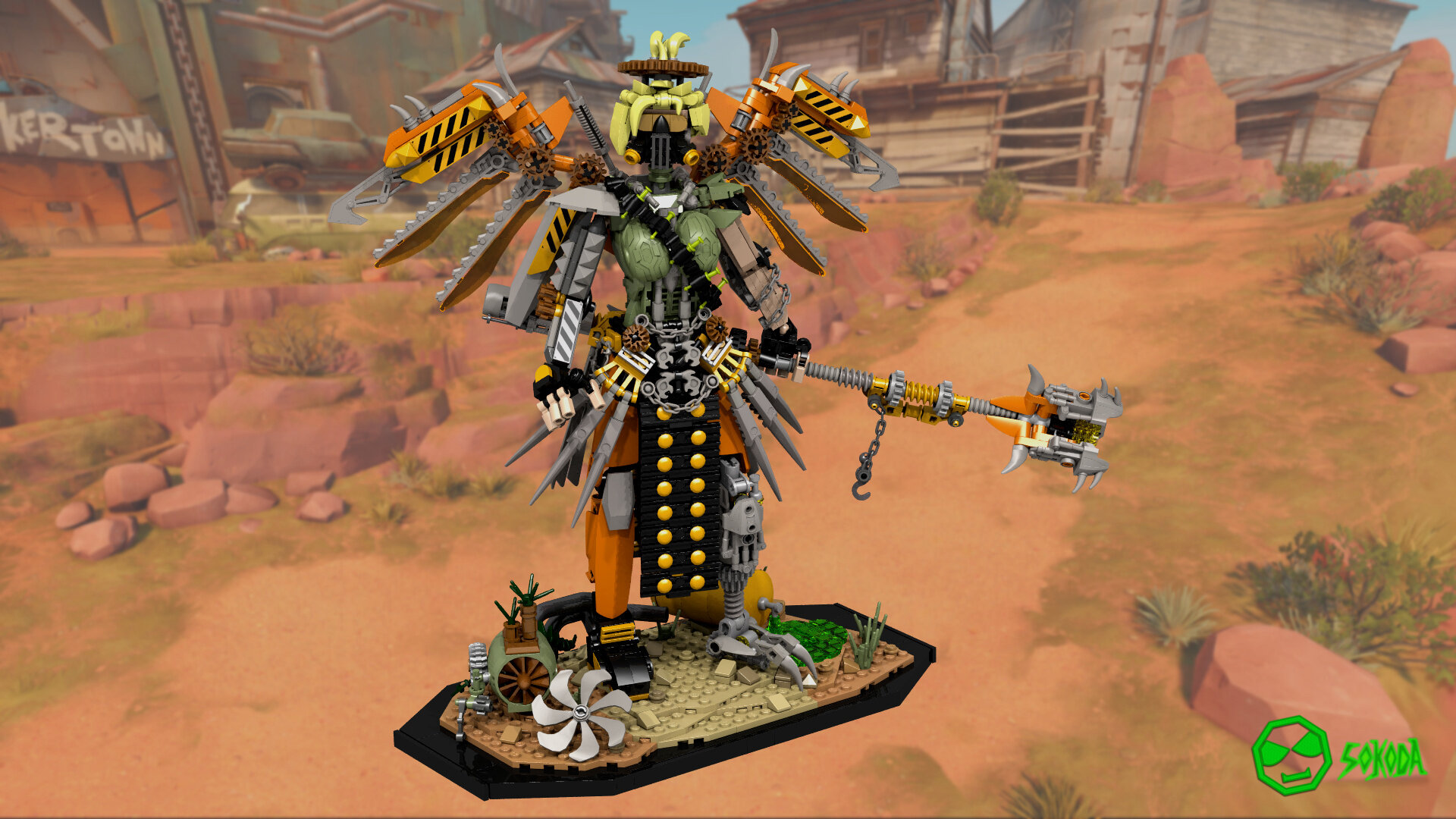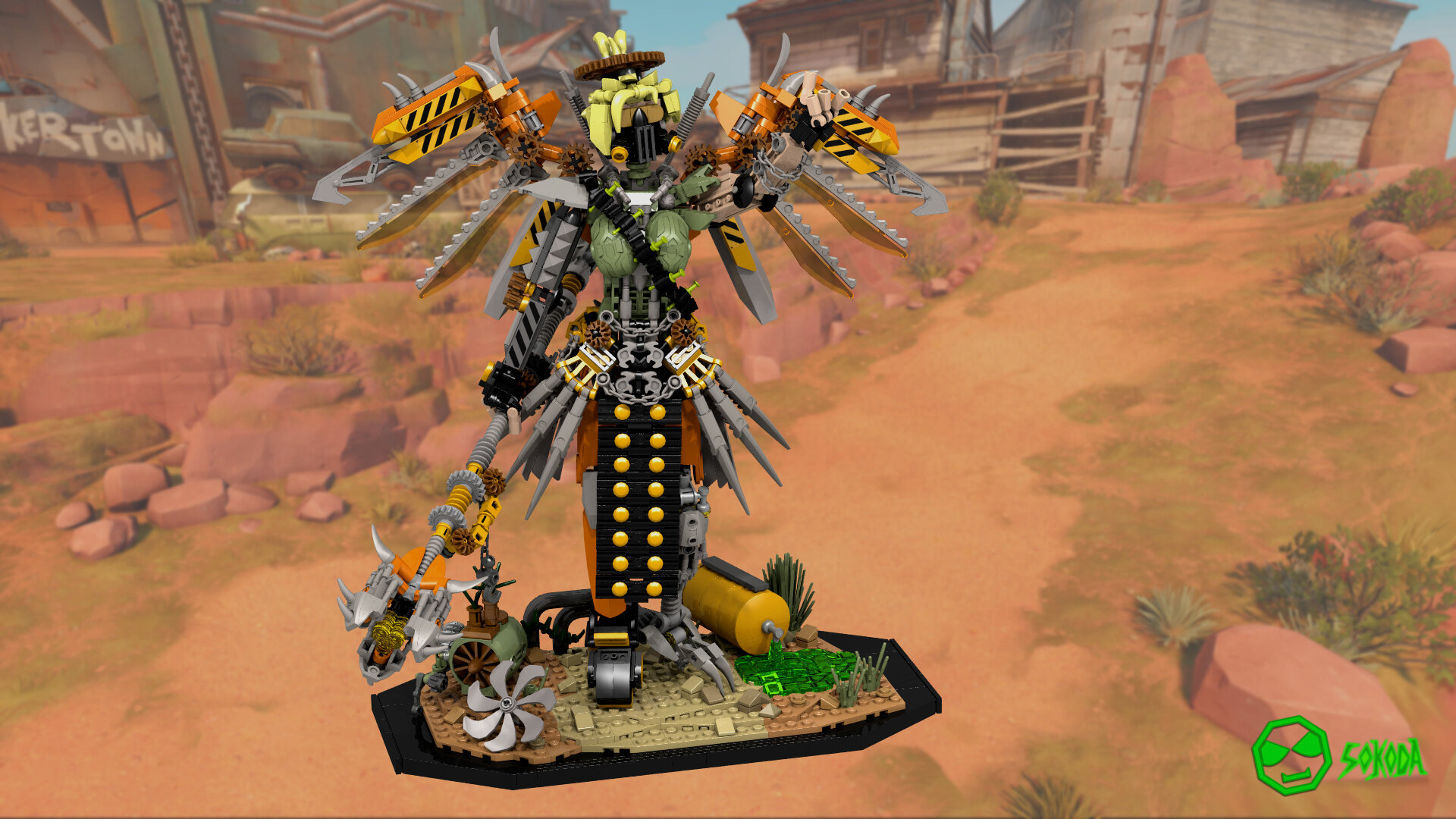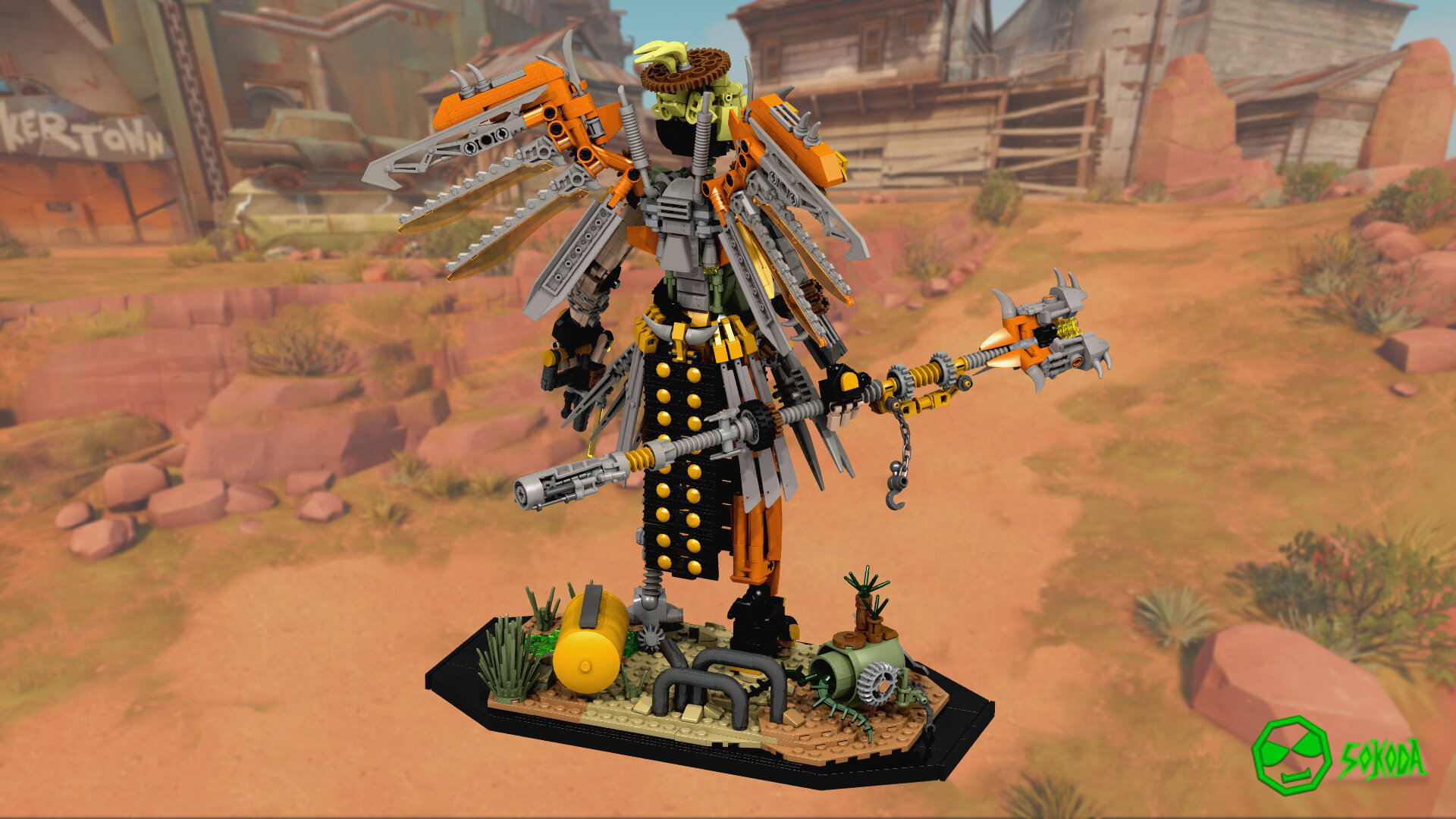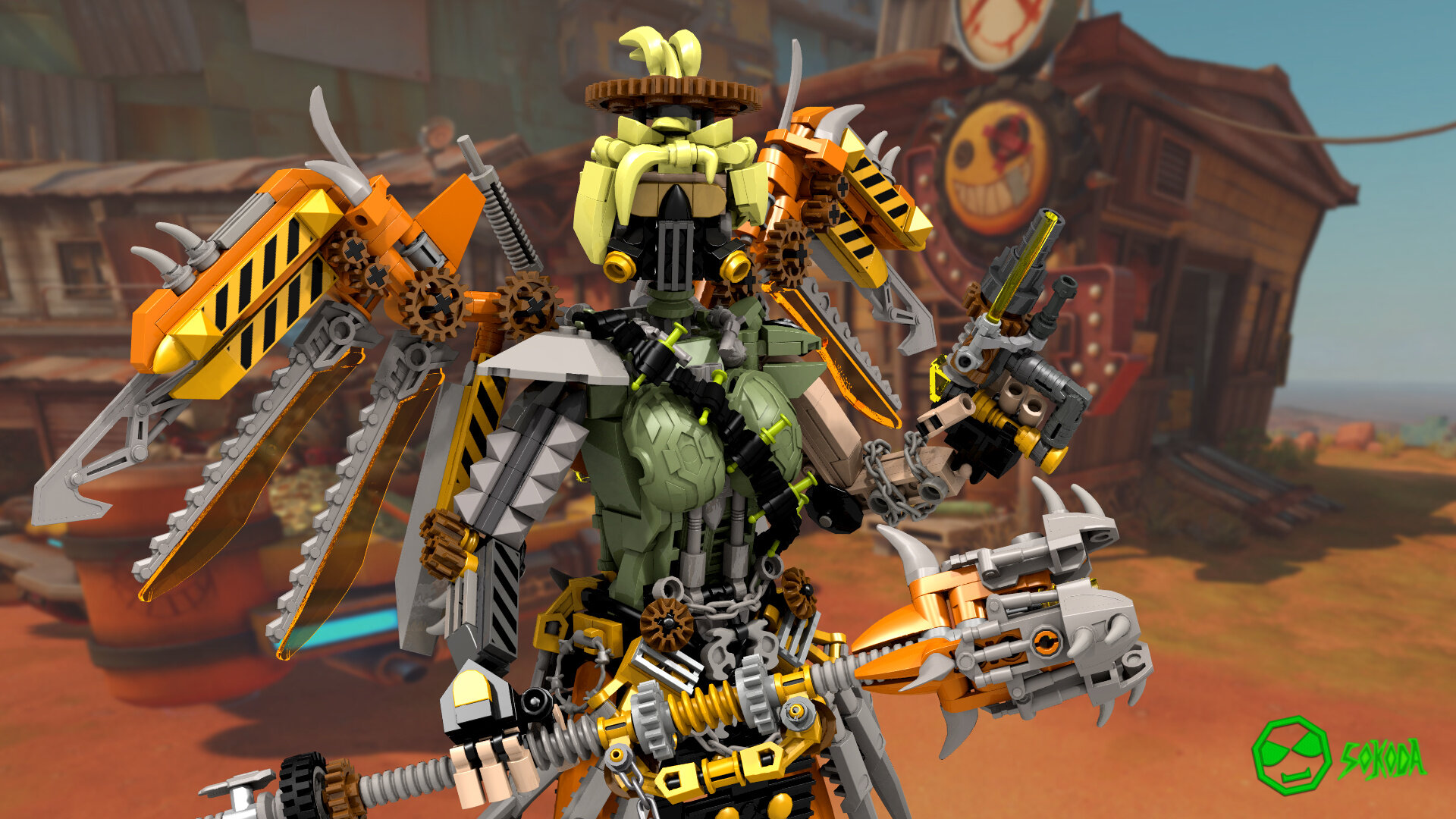 My initial sketch before I started building, of how I wanted this model to look: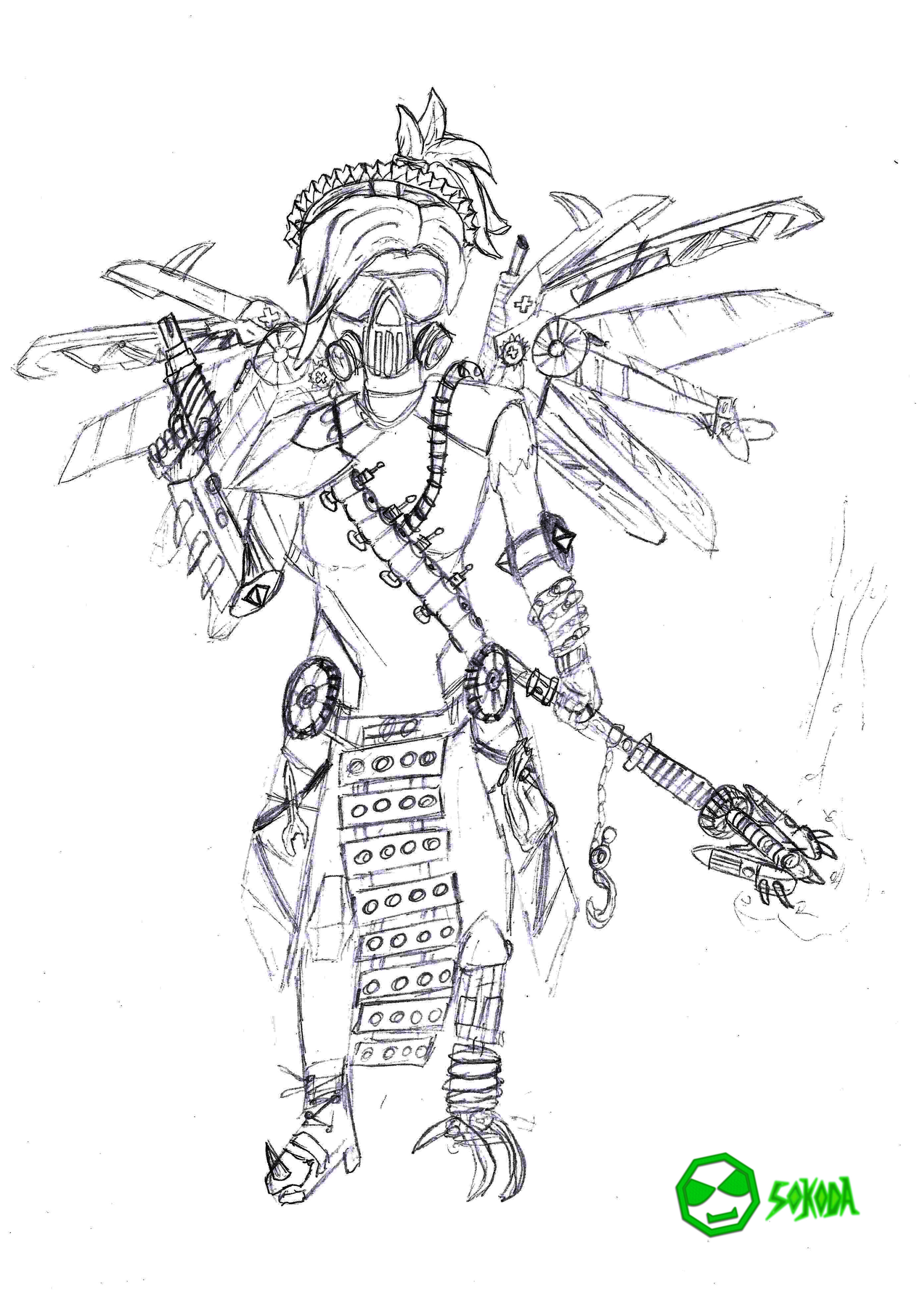 Text submitted to Lego ideas:
In an alternate reality:
Lost in the Outback with no way to communicate with Overwatch mission control and a damaged Valkyrie suit, Mercy came across Junkertown. But when she saw the dangerous mech-battles in the Scrapyard, she knew she had to help the people there.
Healing wounded fighters and building a new Valkyrie suit out of scrap, she began a resistance to overthrow the Junker-Queen and end the arena fights once and for all.
She would show no Mercy until the terrible reign of the Junker-Queen was over…
For this contest I wanted to reimagine Mercy because she is my favorite character to play in Overwatch. I really liked the idea to build a rather menacing looking version of a character that is normally very friendly and caring.
In her design I drew inspiration from the Junkertown characters we know, like the gas-mask, a ripped of sleeve a prosthetic leg and the gears found all over Junkertown.
I hope you like my entry and thanks for checking it out.
Sokoda