Years ago, I lost many days to a game called Minecraft. You may have heard of it. In fact, there may already be a topic for people to post their minecraft creations on this board and I just couldn't find it… anyways, I pretty much got off of Minecraft years ago, but once every couple of months I suffer a relapse and spend hours and hours on some world or another building elaborate houses for myself. These are the results of my latest relapse: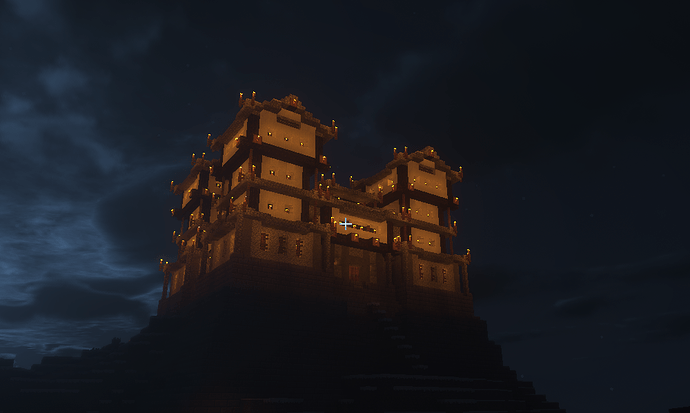 An oriental style castle on a hill…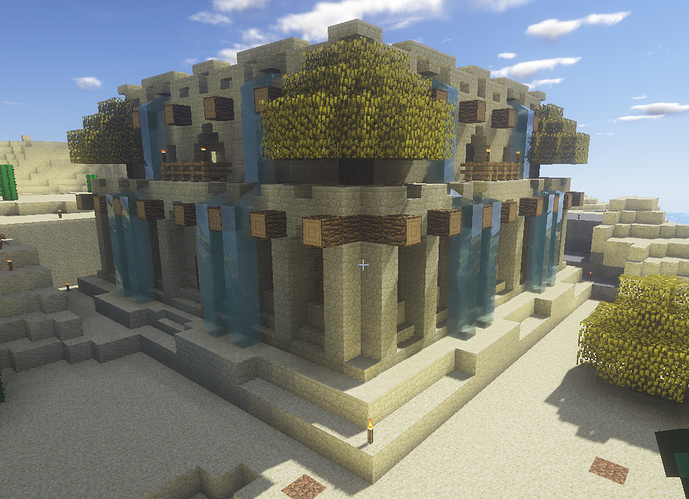 …and a desert fortress that ended up more reminiscent of the hanging gardens of Babylon with a slightly lower density of plants.
Anyways, I know other people here play minecraft on at least a semi-regular basis. What do you guys like to build?