Hi. I'm new to the TTV Message Boards so I figured I'd show off one of my favourite MOCs I made in Studio. A G1 version of Umarak the Hunter.
A cunning strategist and loyal member of The Brotherhood, when sent to Karda Nui, Umarak took advantage of his skills as a hunter to track down Av Matoran and expose them to the Shadow Leeches.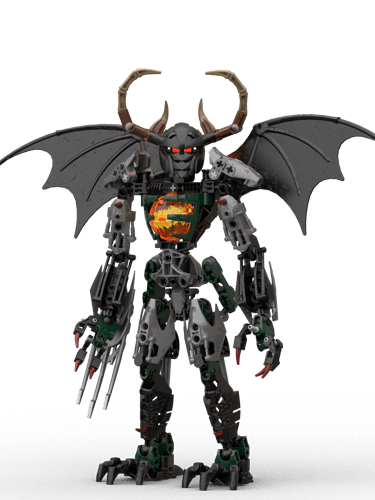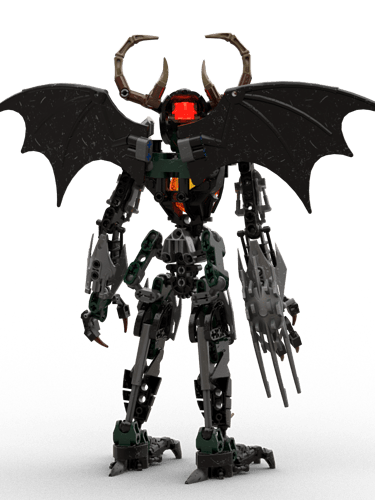 And of course, every Maukta in Karda Nui needed a Shadow Matoran companion of some kind, so this is Vulltox, a fidgety little guy who always speaks in rhymes.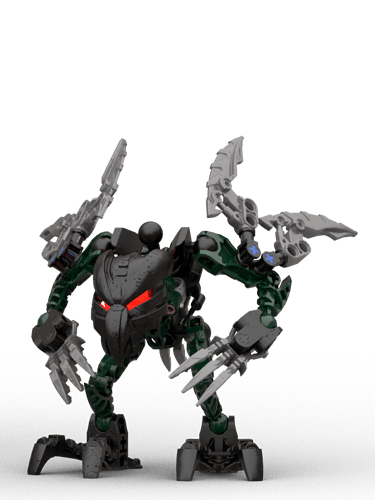 So here is one of, hopefully, many different posts. let me know your thoughts.