In the far reaches of the galaxy lurks the Zeta clan, an infamous mercenary group that can and will slaughter anything… for the right price
(This is my first MOC post on here, so be gentle)
The Zeta Centurion is an idea I came up with a few years back, made a prototype, and never really carried through with it. I came back to it recently and decided to spice it up a bit.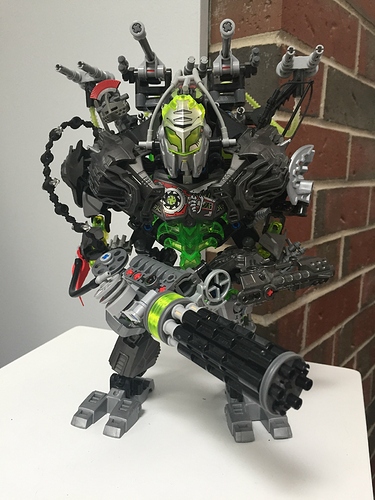 This thing is a beast. My direction for this guy was to make what a aircraft carrier based transformer would look like, and I think I accomplished that fairly well.
It is very sturdy, with lots of internal bracing and struts tying his legs and torso together.
[yes, that's a harpoon gatling gun]
Comment what you think of this guy, and what I could improve on, Thanks!