where are you
we've got some work to do now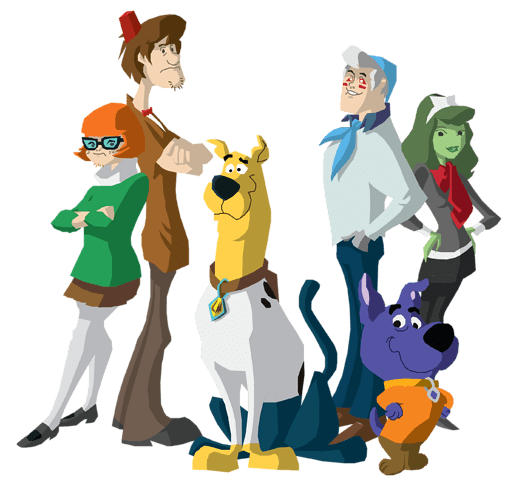 it's the mod squad as scooby doo
whoop dee doo
now please ignore my comments
---
Nah but seriously, after @Waj got me hooked on Scooby-Doo: Mystery Incorporated, I figured this piece had to be made. I initially traced over this image:
http://www.mifondodepantallagratis.net/cartoons/wallpapers/scooby-doo-mystery-incorporated.jpg
Then later added miscellaneous things.
You'll note that Scrappy Doo is missing from the base picture. Due to this, I was forced to trace him from a separate picture:


And then add in shading manually.
so yeah
and before you say "Oh I think (Mod) should have been (Character)," bear in mind that i put like a solid three days into thinking about which characters should be which
that's it i guess