Years after alien attack the city is almost complete...
But the sea was polluted by all the waste causing many sea critters to mutate
Even the smallest things could be horrifying
Now the crustacean wants revenge
The terror doubles as the extraterrestrial joins the destruction
SNIP!
The fight continues...
Other pictures
Parts:
Tail

Body
Flipped bottom

Flipped top

Claws x2

Head and whiskers

Hoped You Enjoyed!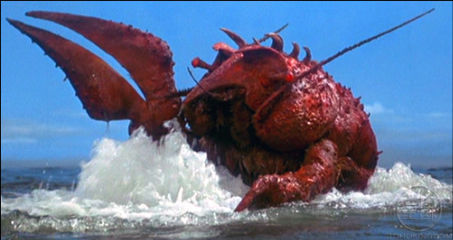 Totally not the inspiration