Just all my art stuffs I've done, serious or not, Lego related or not. I'll probably post some other stuff here as well. By the way most of this stuff was posted in the year of art challenge thing i started.
I plan on doing a pic of all the TTV cast at some point. and there's a few other community things i want to make and post here and the year of art Challenge.
Ths was my first Drawing with gimp.

This was my second drawing with gimp spent way less time with this one then the first one.
I don't know what this is.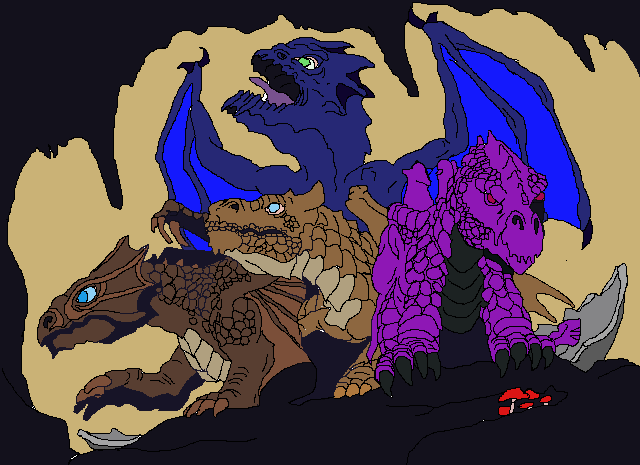 Baby dragons enough said about this.

I decided i wanted to draw a black evil looking dragon.
I've heard a lot about how Exx should be either Dead Pool or Thor well here's my opinion on that.Dead Exx
This is a real rough world map I'm was working on for a video game.