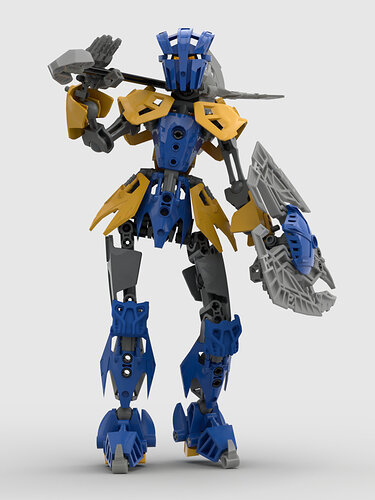 This is my entry for the Toa Helryx competition. I struggled with the requirement to make her thin or frail, but she certainly has a smaller statue than standard Toa set builds, expecially the Ignika build.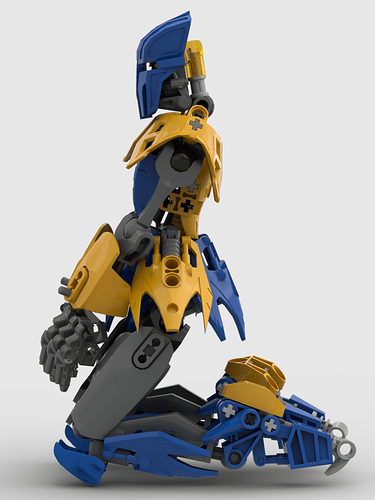 The design has a high amount of poseability, and I am especially proud of the shape of the torso. She has better posture than I do!
Full album with breakdown:

My favourite parts of the figure are the overall posture and shapeliness of it, I feel I was able to shape the armour effectively into a small space.
Aspects I could improve on include her looking more feeble, and using fewer recoloured parts.
The only custom part is the Mask of Psychometry by KhingK.
Some of the armour is a colour that hasn't officially been produced.
A link to Google Drive to download the studio file can be found in the replies to this topic.
KhingK's Custom Parts:

Studio file Google Drive link:

Edited for Double Post- Prentice1215