For the past couple months…well, since quarantine started, I guess…I've been developing my own DC universe (Lovingly dubbed the 'Nth-Verse') through Lego minifigure art. They've proved to be fairly popular on other platforms, but I'd like to share them here!
Each character is my design and comes with a backstory written by me, unless specified otherwise. I've loved making them so far and I can't wait to do more!
#1: Superman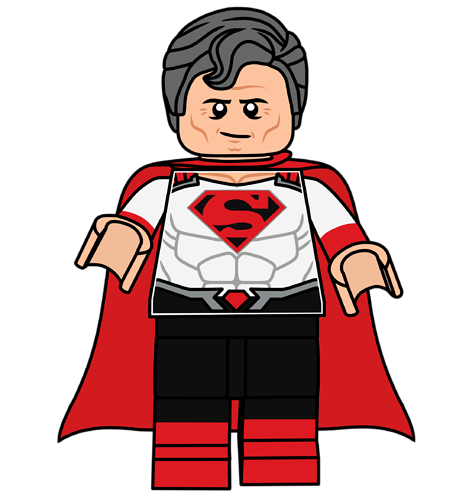 Backstory:
Kal-El has seen a lot: a world lost, a world gained, friends disappearing and enemies becoming his closest friends. These things have never once wavered his confident beliefs in the inherent good of all he meets. He doesn't do much hero-work anymore, as he is the president of a new home for displaced Kryptonians like himself, but if the world is ever threatened, he will absolutely do everything he can to save the worlds he loves.
Behind the Scenes:
I'm really, really tired of alternate Supermen being all-powerful dictators or hated tyrants, instead of, you know, good, like he's meant to be. I just see that as a very cynical view of good in this world. So, this Superman is good! His design was inspired a lot by The Octopirate Customs on Instagram, and each color means something specific: the white symbolizes the purity and human spirit that Superman fights for; the black memorializes the friends and enemies Kal has lost along the way; and the red represents the red sun of Krypton, Kal's lost world.
More coming soon!