Well here is my first MOC, obviously It is a Makuta as you can see…and uhm he shears the name with my online persona, so I guess it is kindda self-moc.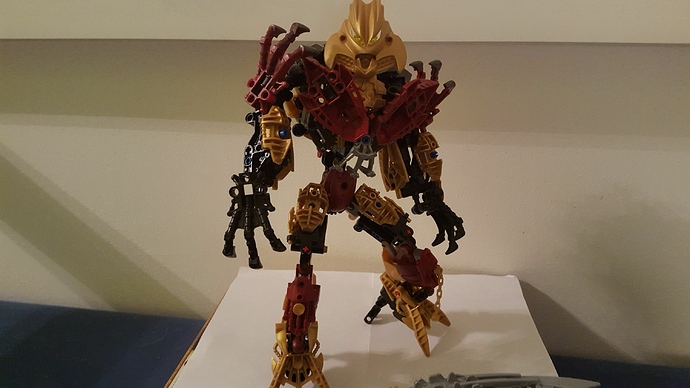 some silly pose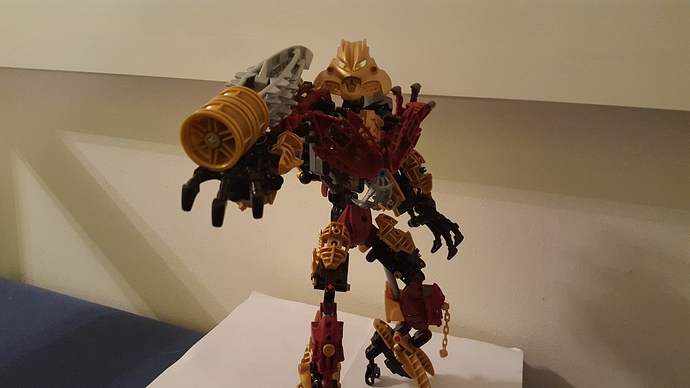 This MOC has all the things people here like…gaps, red and blue pins, exposed ball-joints and fairly poor stability.

Here…a back shot.
Here is bit of description for you lore nerds.
Texxidos could be considered one of the most ruthless of the original, 100 Makuta. Through ages of combat on field of battle and trough his careless experiments, Texxidos became a true monster in eyes of most, even some Makuta feared him for his diabolic behavior and tendency to be very cruel. though very aggressive, Texxidos is also very delicate character with taste for art. It is no secret that he enjoys swordsmanship among other sports, not to mention his odd habit of collecting bodies of his enemies as an exposition to his small manor located in Destral. Indeed he is perhaps more fearsome than he is powerful, however that simple fact established his position in The Brotherhood of Makuta among higher ranks. One could say that similarly to Roodaka, he rules through fear.
Welp…that's it…what? You expected something like "rate and leave a like bellow" ? Okey…feel free to do that, if you want.
-With loads of love and cringe, MakutaTexxidos