So, as we all know, Gold Good Guy and Duracell Bad Guy were released as free sets with packs of Duracell batteries.
However, if you look closely at the top of Gold Good Guy's prototype packaging, you'll see that the other set offered is in fact not Duracell Bad Guy, but an entirely unknown Guy appearing to use Gold Good Guy's build in either black or dark green.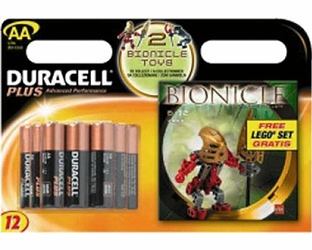 This mystery Guy seems to have a Rahkshi head, and his staff is tipped with a red Pohatu Nuva claw.
When the set was released, this was of course changed to show Duracell Bad Guy, but what happened to the original Guy? Why was he scrapped? What did he look like? I presume his name would've been 'Black Bad Guy', keeping with Gold Good Guy's naming pattern, but there is practically no information on this odd, cancelled set.
Does anyone else know anything about this?