Okay, so I found a stash f my old drawings, most of which were drawn by me between the ages of ten and twelve. So after finding some blank "Draw this Again" memes on deviant art, I decided to post some of them here, although at the moment I only have two done:
The first is a Zatana wannabe: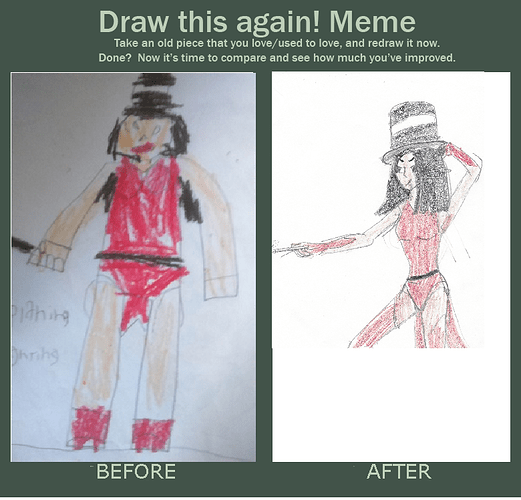 and the other one I have done…well it partly shows a woman's bra and a bit of cleavage so I don't think I can post it here.
I also have another one I haven't scanned, so expect that one soon.
But at the moment what do you think of this one?