No jokes here. Just letting everyone know it's back.
~W12~
Hmmm, I haven't gotten anything in the last half hour. Perhaps it has returned, but we'll have to wait and see.
I'm having it happen to me. Yeah it's back.
Looks like the Notification brings it's reign of terror back to the boards.
Ah not again. Really several people just responded to me while I was on. I always reply as fast as I can when ever I see a notification. That makes me really sad. Must resists posting GIF of sad Doctor Who.
I really hope that the notification stops for good after this time.
This one?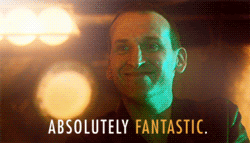 :P
I had the issue a few minutes ago, but I recently got "@"ed and it worked fine, for other stuff it ain't working though.
no this one.


But i think yours is better. Oh this is just fantastic isn't it.

I almost never get "@"ed but several people have responded to me in the past two hours and i was not notified. The only reason i know about them, was because I'm constantly going back and forth from the mafia topic. I had nine reply's that i didn't get anything for and a lot of likes from all over that I didn't get anything about either.
UPDATE: I don't have the issue anymore.
Likes, @'s, quotes. I'm the cure!
Inb4 fixed
Hopefully mine fix's soon.
Oh thank God I think there working again.
Never mind I'm still having problems.
It seems I am receiving nothing.
How very interesting...
Have always worked during notification bugs.
Have sometimes worked during the bug.
It is still not fixed, but we're gonna do our best to get rid of it.
...Again...

Aw.
We're out of Star Wars movies to name the bug after.
How many times has this happened?
Sigh
The title is not right it must be
THE NOTIFICATION BUG AWAKENS
Reawakens by the sound of it
I know, reawakens makes more sense and is still based off the title. So how many have there been, 6/7
@Mrblackpants my sympathies, it's only doing it every now and again for me
@TBT_Emerald some people sure get it easy, enjoy it while it lasts
We named them after star wars titles
I am also being affected by this.