The black one looks gross,
Then don't go to Burger King in Japan or Halloween.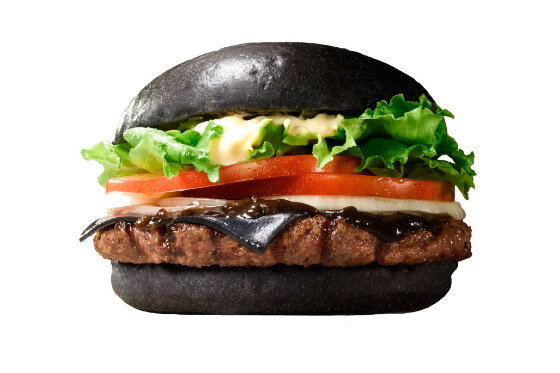 It just looks like two pieces of coal with a burger inside
You tell me
Full article: https://www.thrillist.com/eat/nation/lego-brick-burger-edible-legos
i would eat it
but i'll eat nearly anything
Hey that's looks actually good, and tasty too.
Well I'm pretty sure the buns are colored by squid ink(Italy does something similar with pasta and squid ink).
I feel like it would taste good, but I wouldn't have any idea how to hold it. The studs would get in the way of my hands and.... IS THAT MACARONI ON THAT BURGER?!
Instant want.
I have one of those somewhere in my house...
We need more obscure stuff.
Is "BIONICLE cool" a social status I was never aware of?
it's in the scale of coolness
Right next to "Geek-cool".
I know that this has probably been posted before, but let's just remember that lego made a promotional Chima set that was both the largest set of all time and one of the rarest (with only 2 being produced)

https://images.brickset.com/sets/images/BIGBOX-1.jpg
On a slightly more original note. Despite Dino Attack and Dino 2010 being more or less the same sets but with different weapons, dino attack had an extra promo set released for it (which IMO is one of the more... unique promo minifigs, it's a shame that the parachute is attached to the figure and can't be used on other minifigs)

http://bricker.info/images/sets/LEGO/4293136_main.jpg
I'll have you know that I was the coolest kid for having Bionicle clothing and accessories.
"In the Action Figure aisle" Even LEGO knew Galidor would fail... "Pls Buy our product, Pls!"