I'm gonna leave the outcome of this to be decided by @MakutaOisli and @Rukah if that's ok.
i don't know, Can you?
yes
Huzzah
gimme some time to read up on how this works, then i'll…do whatever comes next i have no clue how this works.
lol if another character knocks Makuta's gonna go crazy
here is your fave
EDIT: this is very in-depth. What have i got myself into??!?
Say is it safe to assume Palios can reach the door without any interruptions?
At this point, yeah.
…But, Makuta can see now…
You see, palios has no idea about him being able to see and the fact you would tell me this slightly concerns me.
I'm just saying if his genius scheme is banking on Makuta being unable to tell it was him as he runs away from the door, it might not work out as intended
Oh I know.
But he doesn't.
Was feeling nostalgic, so I decided to sketch Cheshie in my old OA style. I might get around to doing more of the group if that's ok, we'll see.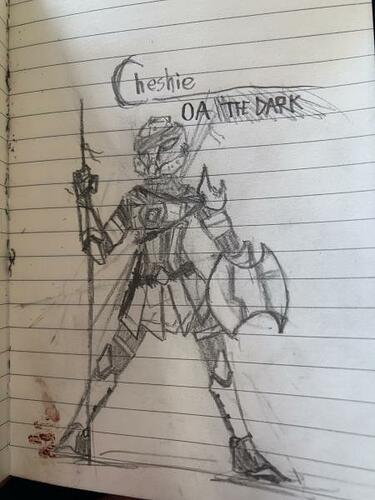 (also I screwed up and put the eyepatch on the wrong eye, but didn't feel like changing it)
Cheshie "I beat the crap out of Makuta and all I got for it was this lousy t-shirt"
Really happy to see you doing these again. They were a real treat back in the day and I definitely hope you do more of them in the future.
you mean you will

Lookie there, it's Katau. Went for a more heavily armored, Samurai feel with this one.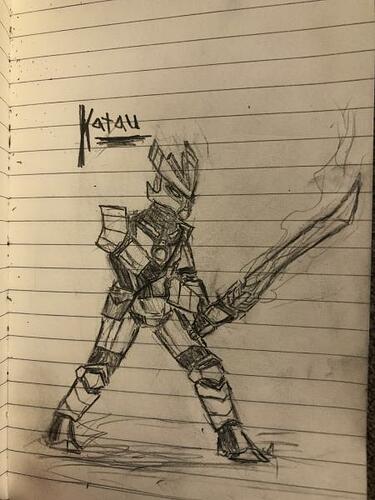 Idk who to do next.