With Bionicle2015 coming up, it won't be hard to say nearly all of my HF mocs are getting scrapped. But still, there's one or two characters I've made that've grown on me, and I think I'm going to spare them the boot. Thus, I've chosen to adapt my personal favourites to the return of Bionicle.
Zekezey, the Indespicable.
In the outskirts of the desert region there exists the Quranti Hu Desra (Nation of the Forsaken, translated from Desrakin) a secretive community. What little is known about them is known by few, Including a master of Stone, Zekezey. He has been their personal Bounty Hunter for centuries, and it has earned him the title of, "The King's Hunter."
Why does he accept such dangerous tasks, from such dangerous people?
You'd have to be crazy.
Of course hundreds of years of spending time alone in the desert completely isolated from sentient life forms couldn't have helped.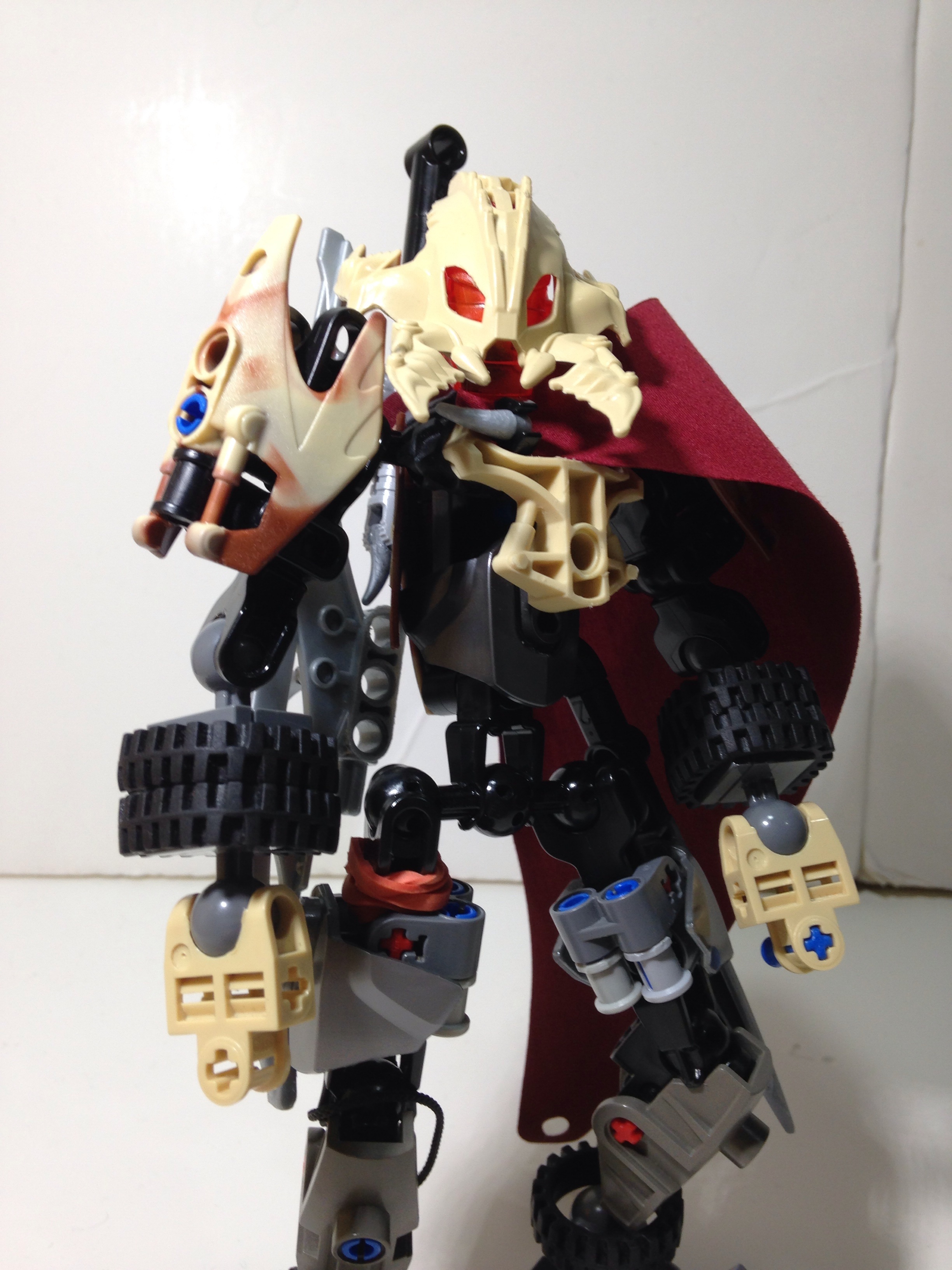 The Hero With No Name
Nobody knows who he is. Few believe he exists, even fewer think he's anything but a crazy old protector who lives in the mountains. But there are legends. Legends that say he is a hero from a time, an era before our own. Either way, nobody bothers him, and he bothers nobody.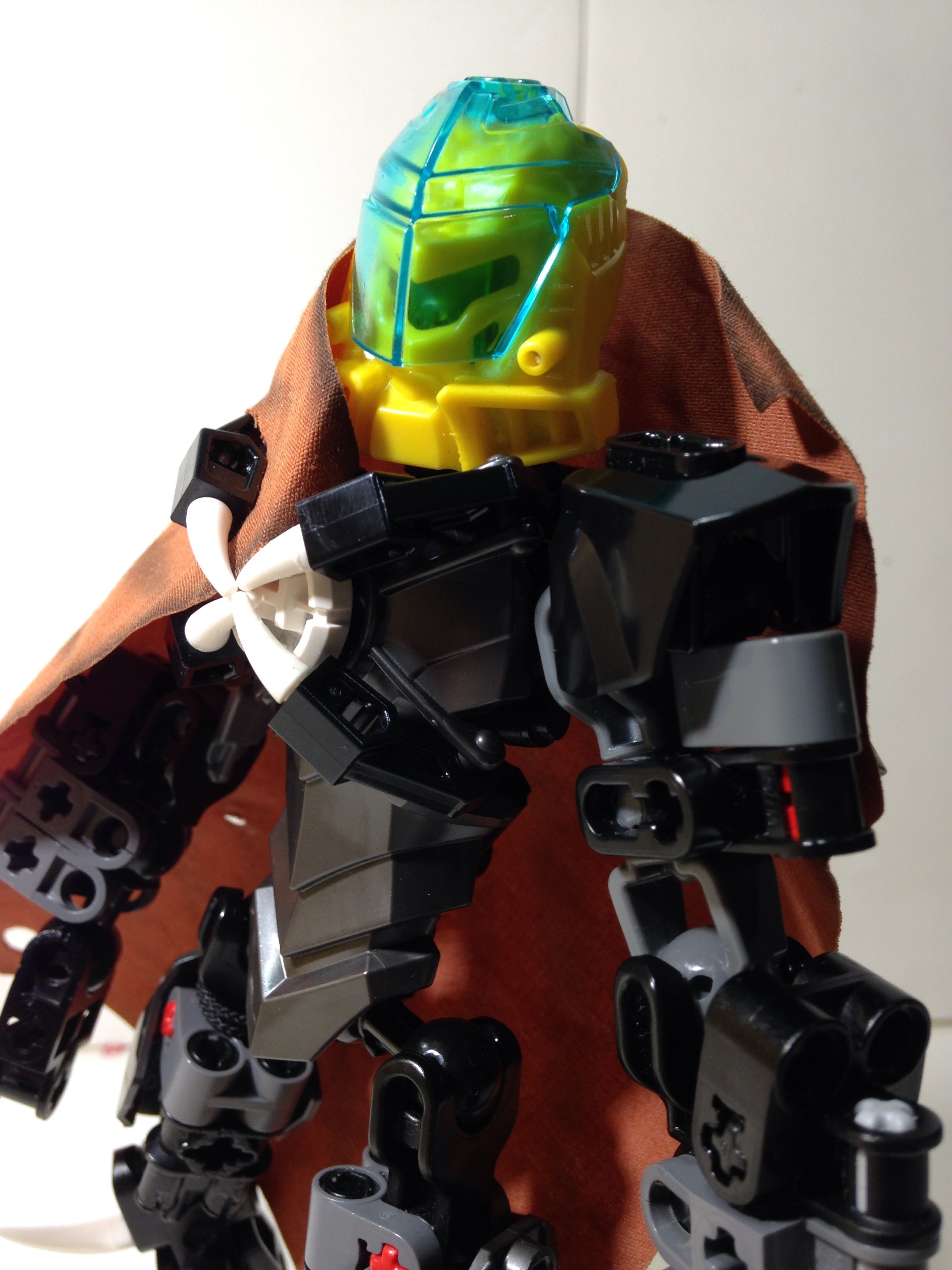 (Characters are subject to change, especially when new official story is released.)