The old Titan I had I've completly disassembled in the process of remaking Titan, this is what I had him like in 2013, it isn't a perfect remake just the closest I could remember from the original.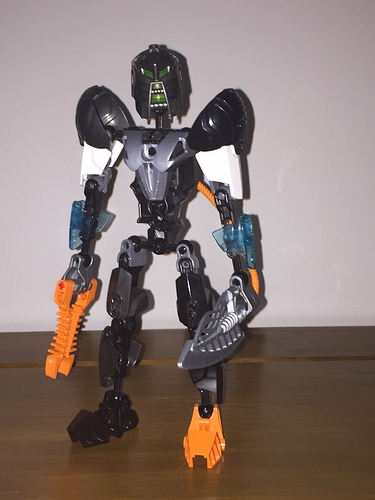 '
My first official moc, the original idea me and my brother had was that we both make a bionicle character and have fight, we soon developed a story where death rattle and Titan become somewhere between friends and rivals, they would eventually meet Titans dad terror and try to beat him, this was hard at first but when terror took off his chaotic rings, his power timesed by 90??? After ending terror with the cross of mercy, Titan and death rattle were close to death however they were still alive.

This was a quick look at my original form of Titan hope you like it.