Ha its funny cause planks can't actually talk. Dang I ruined the joke. But seriously this is high larious
Hey, Maphrox. First off, just gonna say this was a pretty clever comic.
However, it's been brought to my regard that this has some political discussion in this, thus I am going to have to watch the topic to make sure things don't get out of hand. It's a rule on the board not to discuss things like politics, lest it cause some fights. And since this is a comic, which will probably lead to satire and making fun of certain things, I'm gonna have to keep a sharp eye out on it.
I don't want to punish you for this, I really don't. From reading this, I thought this was hilarious! With no doubt as well that I think you can restrain yourself before going too far. But it's not exactly you. It'll be others who can't restrain themselves. As a result, I'm gonna watch over it, since it IS creative content.
If the other Mods don't agree, they can take action on this. But after thinking about it, I felt it would be better to do this.
Oh, no worries about things getting out of hand, it's a one-off.
Oh. That means it's only one comic, right?
If so, that's a good thing.
Oh good. Carry on then.

No, that's the point, I'm not carrying on with this because it's a one-off
(ho ho ho ho)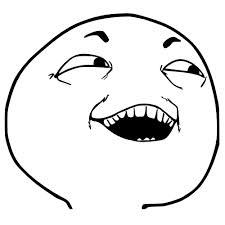 I see what you did there...
Pretty great comic, a little bit of a stiff delivery, I wood have personally used a better pun, but overall it's oakay.
Lol, I read the title as "piraka discuss the economy"
Great comic!
Eh. I think the humor was quite wooden.
This comic has all the... Oaks!
[Booed off stage and thrown into a Ziploc bag, where he would meet his Creator, AppLego]
Anyways, I like it. I do think the panels should have some sort of frame around it.
This wood be pretty good, but it feels you're barking up the wrong tree. I mean I'm rooting for yew, yet i feel you need to branch out more. I know someone is going to ask what i said this fir and i guess its just a little sappy for my taste. /s
Though yeah, this is treemendous and if i had to give this a rating it would be over pine-thousand. Everyone likes a good oak and i wish i could axe you for more :3
SO MANY PLANK/TREE PUNS! D:
Scar
wat r u doin
Scar
stahp
I liked the part about the wood... needs more voids tho
.
That post was a treet. But I don't want to be annoying, so I'll leaf you alone now.
(Oh yeah, the comic is funny too. XD )