I recently rediscovered TTV and found out about this project via the latest podcast. I thought it was pretty interesting so I started drawing this while listening: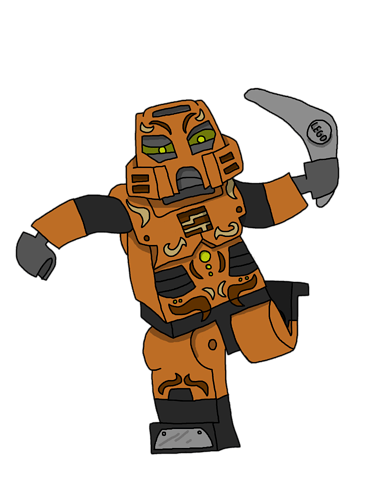 I went with Medium Nougat as the main colour as sort of a mid ground between Pohatu's past orange and brown colourations. The secondary colour is supposed to be a dark chrome as a nod to Hewkii's colouration. Having dual molding on both arms and legs on the toa might be a little excessive in terms of potential price but I did it anyway.
Admittedly boomerangs probably make more sense as air weapons but Pohatu Master had them and I liked them quite a bit (ignoring their weird rocket boot mode), though I also threw in his G1 toe guard things as additional weapons.
Credit to JediTimeLord824 for the nuva symbol window on the breastplate idea.