Extreme rough sketch of a moc I'm working on for my G2 Mirrorverse story, Distorted Destiny.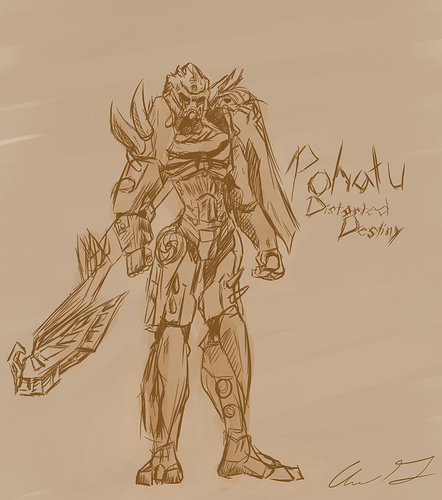 Basically, instead of him being upgraded Ekimu, he's upgraded by Makuta as he was the brother that survived the fight of the Mask Makers.
My main focus for this sketch and the sketches to come is to take visual cues from the Masters and inverted the ones made by the Uniters. For Pohatu, he retains his asymmetry and bone aesthetic from the Masters version and Nilkuu, leaving him with a sort of "Skull Marauder" theme. He has a metallic shield, Bone Ax and retains his Air Boomerangs from his previous incarnation.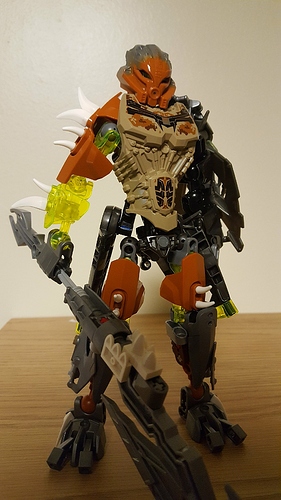 [WIP Moc the picture is based off.]