I've been trying to figure this out for so long.

This is my posable McToran. I tried to keep roughly to the same size as an original, while increasing the articulation and manoeuvrability.
Here he is compared with a regular McToran:
You may be wondering about the rubber band on his chest and the two red pins on the back of his arms. You see, I also wanted to preserve all the functions, so we still have both the disk throw and punch, activated by pulling on the red lever on either arm.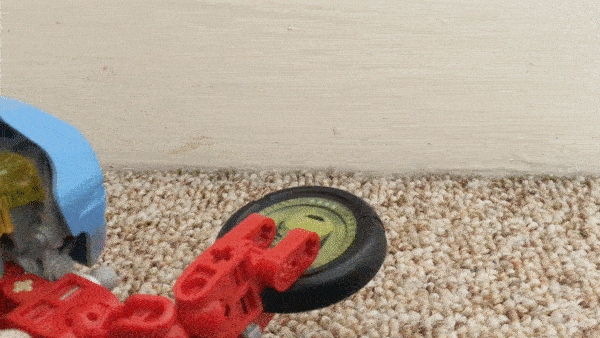 I made sure that disks slot perfectly into his hand and be released easily.
He can also hold accessories now thanks to his new hand being a socket.
And here he is showing off his articulation.