Recently, I started working in my mocs for the Hagah contest using Stud.io, and when it was time to choose masks, I thought Khing K's mask of emulation would be an excellent choice. Once I downloaded the file from Thingiverse, I used the Page AnyConv to convert the .stl file to an .obj one since PartDesigner only allows .obj, .dat or .Idr files to be imported there. Everything was going well there, the only thing I had to do was to modify the part's size (I used Lhikan's and Norik's masks as an example). The problem started when I tried to use it in Stud.io. For some reason, it has a totally different appearance and looks kinda like a rock instead of a Lego piece. Anyone knows how to fix this or if I did anything wrong? I already made one custom piece in PartDesigner and it works with Stud.io, but this one doesn't.
I will leave a few photos of the piece below.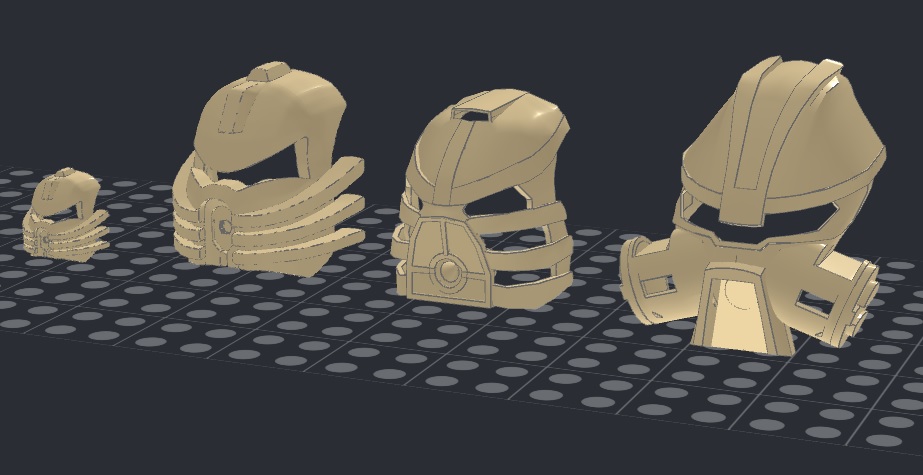 This one is in PartDesigner, the first mask is in its original size and the second is already in a Bionicle mask size.
This is what appeared in Stud.io when I tried to use it in a metru head.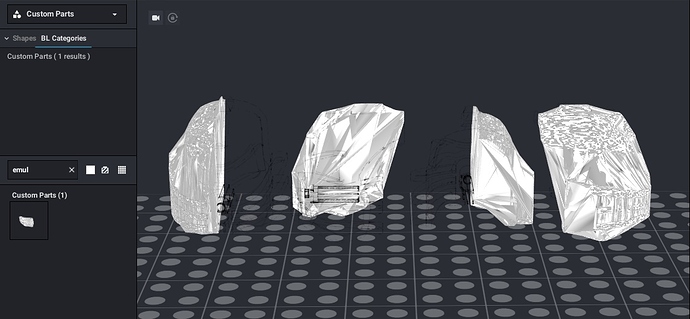 This is the piece in Stud.io from different angles. It is possible to see some edges of the piece in black but still looks nothing like it should.