The day after I listened to TTV 159, not one, but TWO giant Amazon boxes came to my door. Once they were empty, I set up a display in my dining room and took pictures.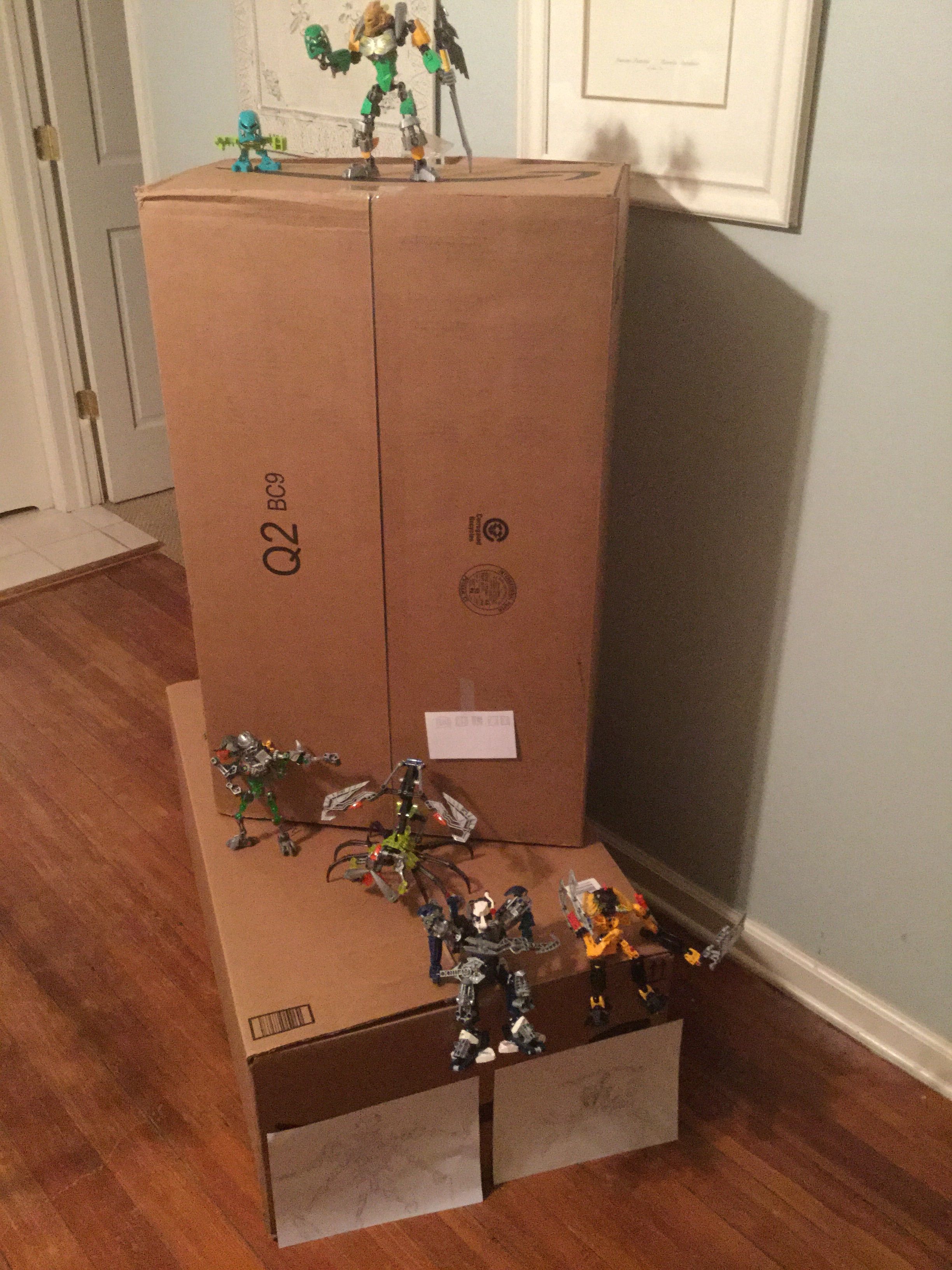 Here is an overall shot of my display, in all its enormous glory.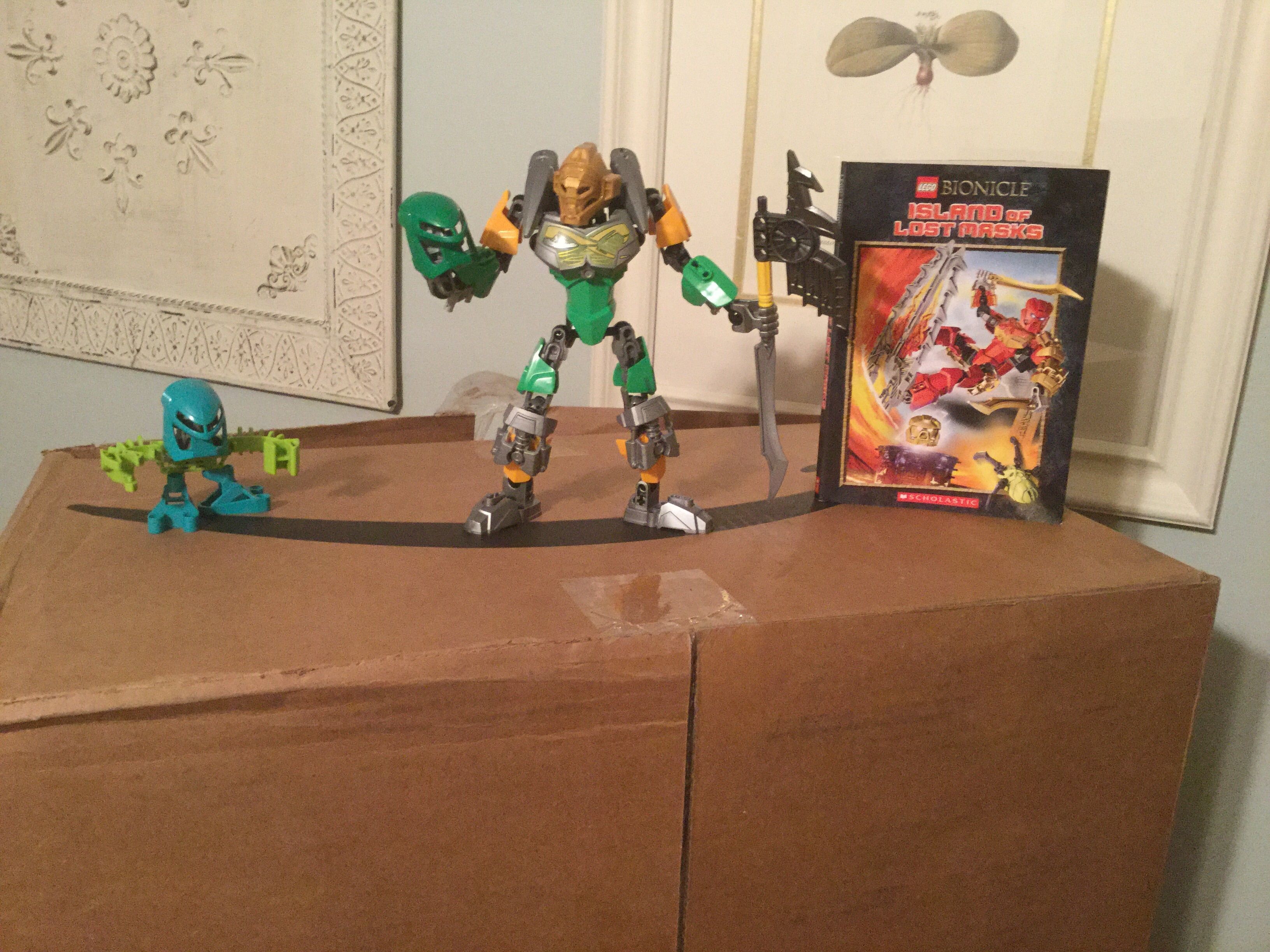 Up at the top, Lewa 2015 and Kongu 2001 argue about whose Miru is less dumb.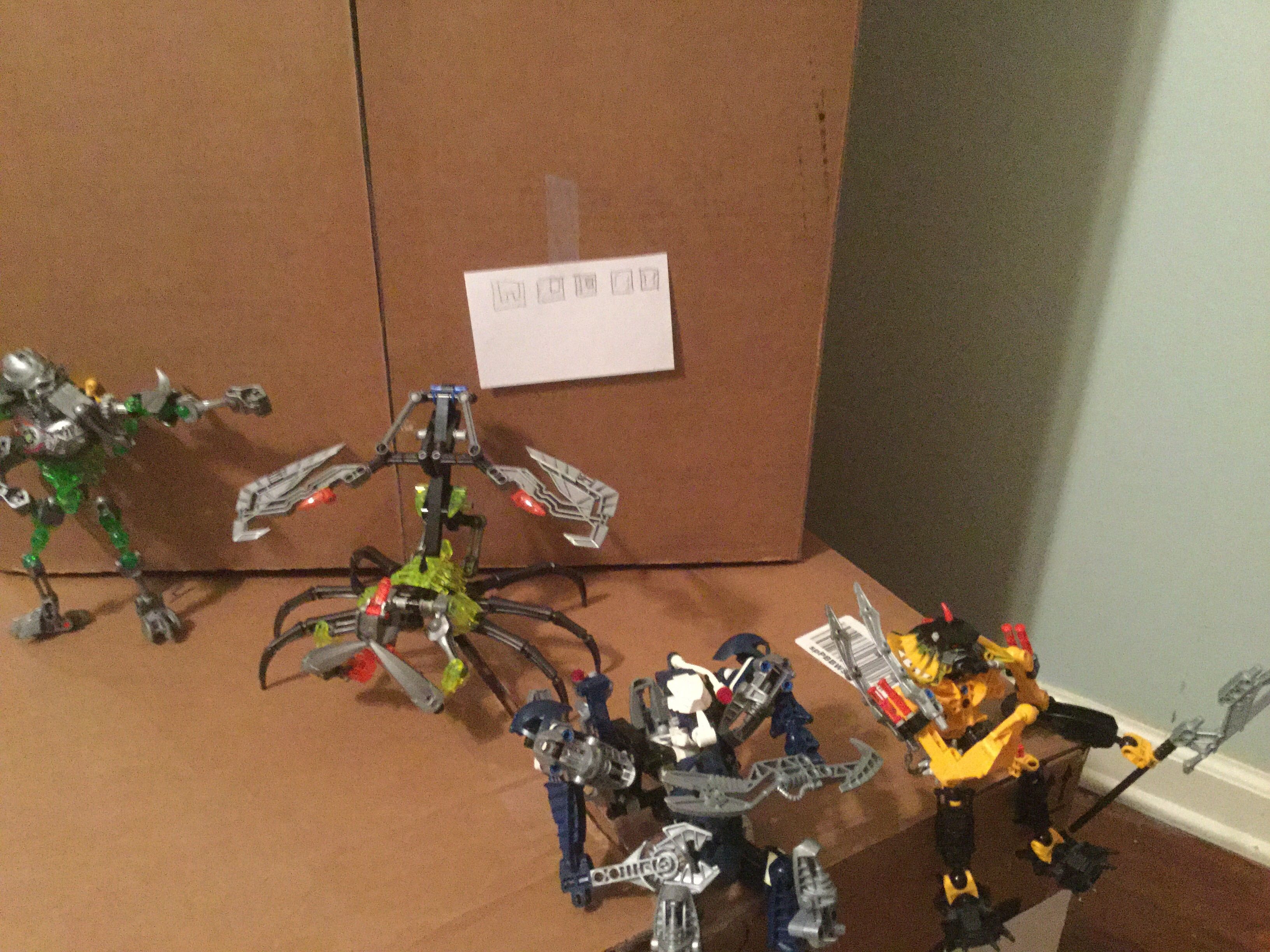 Down in the chasm of despair, Skull Slicer laughs at a miserable Skull Scorpio, who has been relegated to the Top 10 Worst Sets along with those "g1 losers" Krekka and Hewkii. The sign reads "worst" in the Okoto alphabet.
At the very bottom, we have my (terrible) sketches of Skull Slicer and Skull Scorpio, because why not.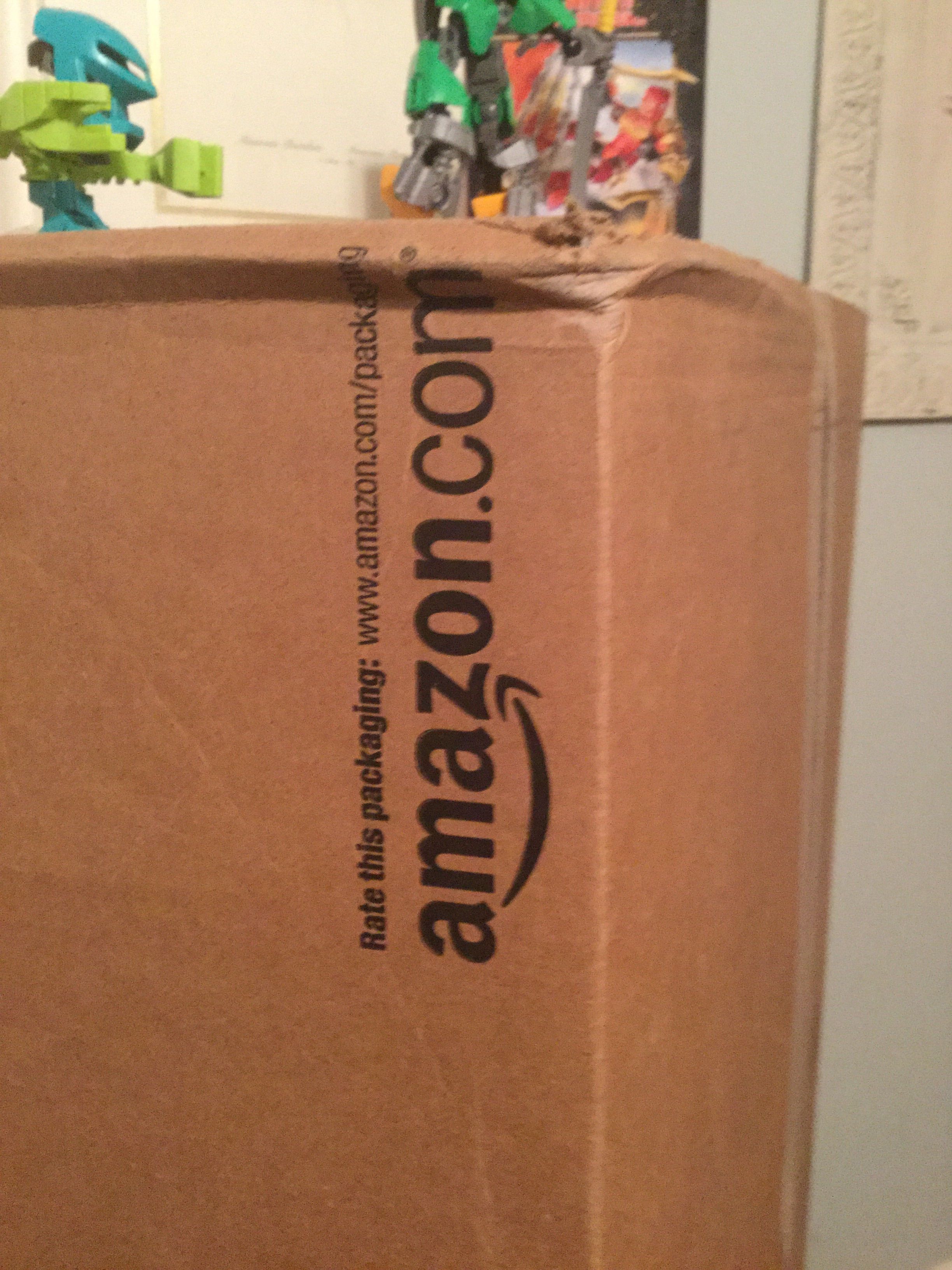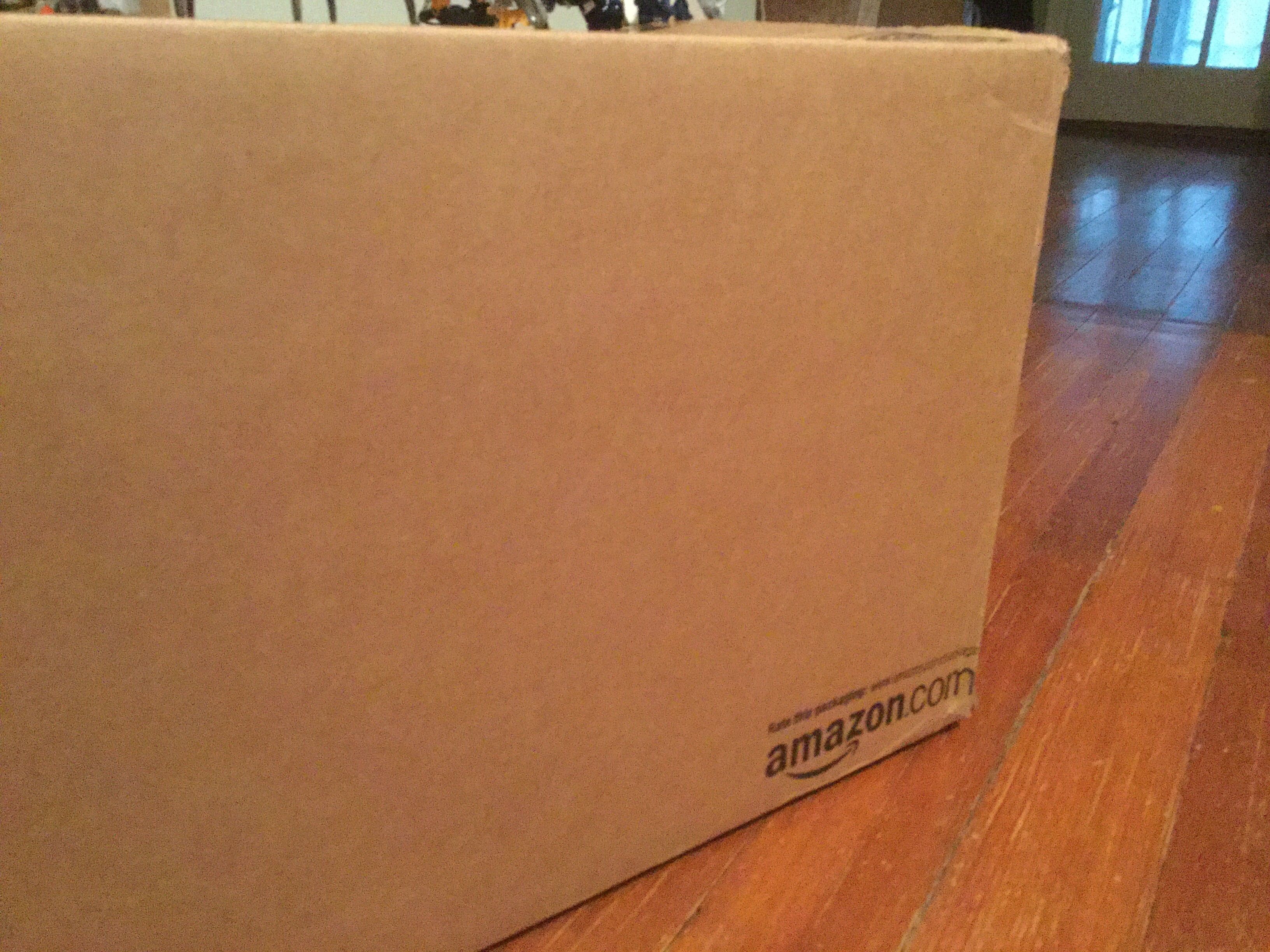 Finally, proof that these are, in fact official Amazon boxes. Also proof that I had too much time on my hands during the Summer. Thanks for checking this out!