When his brother (supposedly) died he lost all his emotions. No compassion, no mercy, no fear. He just upgraded himself more and more, until he couldn't anymore. Until he was as strong as the great beings themselves.

This moc was basically an upgrade I made for Proto-D, making him harder, better, faster, and stronger.
Maybe there is someone already commenting "there are two blue pins". But it is intended, it is supposed to represent his core and Walker's core.
He sometimes wears his brother's old things, like his machine gun.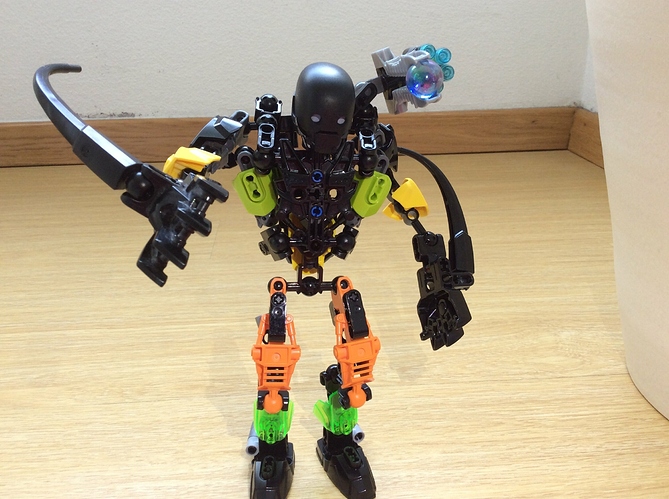 When he sees a snow flake, he starts to cry mechanically, showing no emotion.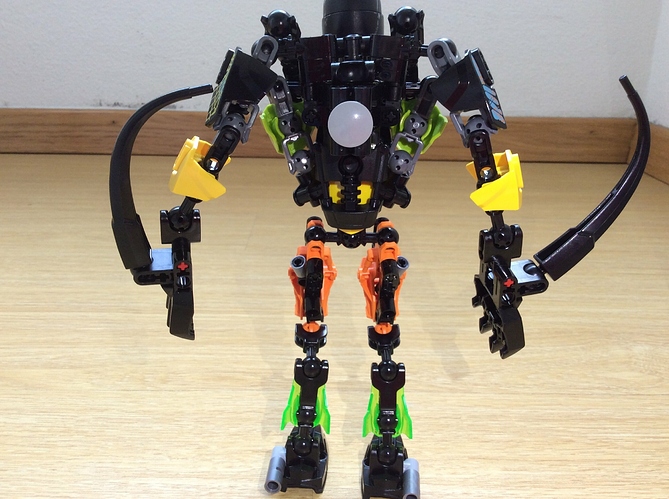 I managed to cover the back bone pieces, and I also implemented the old skull basher function.
Hope y'all like it.