Sorry for it coming out late.
@Omega_Tahu
@Ace
@Shadowrockboy190
@Ghidora131
@jayzor17
@Toa_Vladin
@Radiation-7901
@Zero
@YEE
@Invader_Rose
@Willess12
@fangface1
First night.
Willess was in his joke manufacturing plant, when a knife fell from above, immediately killing him, while he screamed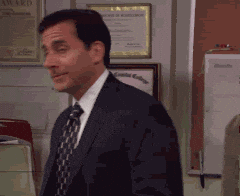 The suspects are:
@Ghidora131 who was across the block whole the murder was happening. He is a police officer, and said he was doing his rounds, but he didn't have his knife with him when asked to produce it.
@Invader_Rose ran a knife and sword shop, and when searched was found with Ghidora's knife in one of the corners of the store.
@Toa_Vladin, the town executioner, was found with blood dripping from his shoes, but was also known to be a reformed serial killer with a penchant for knives.
and @YEE, the gun shop owner, a known rival of Willess. It had also been reported the two had gotten into a heated fight a couple of days before the murder.
You all have around twelve hours to solve the murder.
If I don't show up then @LTVmocs will finish up.
Oh, and in other news, @Radiation-7901's house was attacked by an unknown perp, who used toilet paper and eggs, who reportedly ran away screaming "Prank!".