Appears in dark trench coat hey. Wanna talk about looks left and right … Recalled products?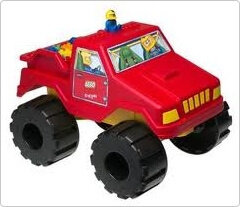 If you send this 2002 gem of a set back to LEGO, you'll get a fifteen dollar giftcard.
Hm, not sure. Probably one of the vital pieces within, or a joint on Lessovikk himself. The only reason I even know of it is actually because @Eljay mentioned it:
https://youtu.be/nCjjQl-JnmY
the antman final battle set got recalled for the legs of the ant not being sturdy enough then they re-released it
The Ideas wall-E got recalled I believe, it had something to do with a poorly built swivel in the neck not being able to hold his head up.
I did not realize there were this many.