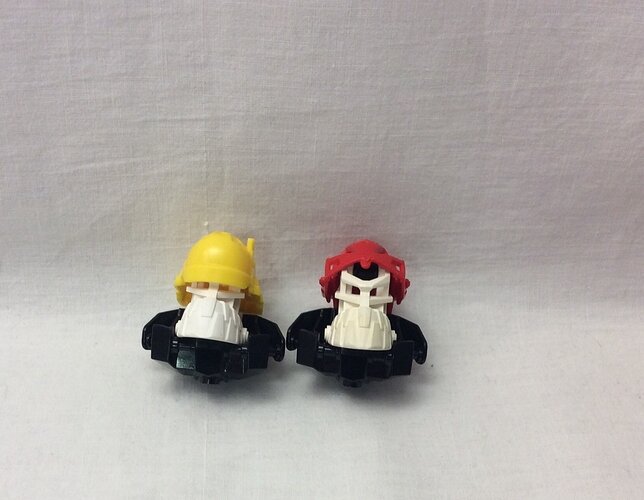 So yeah… I may or may not have accidently become more invested in this idea than I thought…
So here's the basics for these two:
Reds are like noobs, easily beaten, crude, sloppy and all around not the best machines or weapons. Looser, more damaged helmets, much easier to knock off, and they're easy to beat. But, there's more of them than any others.
Why? Because they never lose men for more than a day, and even if they don't get them back they make up for it in double or more. They'll swarm bases, unleash their entire forces in all out kamikaze attacks that are nearly impossible to defend against just due to the sheer onslaught from the incoming sea of reds.
So yeah, they're noobs, they're weak, they hold less skill, but they have just as much pride as any of them and they will always get their revenge given time.
Yellows were once the largest group, best armour, sturdiest helmets, nearly impossible to knock off compared to others, but they were weak, hungry, left in an area where, sure, food was delivered, but never enough to feed all of them and despite their numbers and weapons, so long as the other teams held their siege they weakened, leaving them vulnerable for when the entire might of each team came down upon them.
If there are anymore left they're in hiding, waiting and planning for the day when they can get their revenge, but, really, how could anyone, even them, have survived that attack? Right?