This guy is my favorite out of all of the Protectors.
But what makes him my favorite?
He has all the right points of articulation. (Knees, elbows, wrists, neck, etc.)

He is packed with functions, like his star drill, his chest minigun and his pop-off mask. (Not all too sure about that last funtion though.)

His color scheme is very consistent.

His mask is very cool, I love the moulding in two colors.

Fun to have a little Skull Spider to battle with.
The only real issues for me are the minigun sticking out so far from the chest, him not having that much armor and losing the studs for the minigun so fast.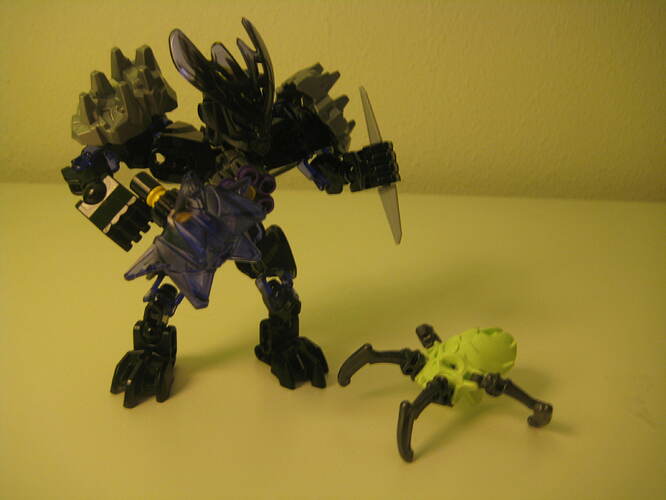 So what do you think about this set? Share your thoughts in the comment section down below.