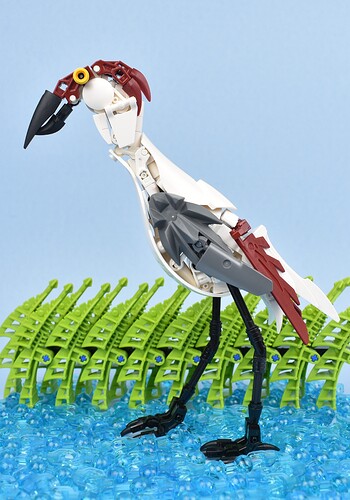 Master of his domain; from the shallows to the sky.
Originally based on a Sandhill Crane, but ended up looking like a mix of a bunch of different large river birds.
Goofy pose
Kind of had a creative block for this round and couldn't come up with any neat ideas, so just decided to challenge myself and build a bird, which I hadn't done before. Came out kind of goofy looking, hopefully that adds to the charm. I wish I was able to incorporate more actual Bionicle and CCBS into it, but the scale proved a lot trickier that I thought it would.
More Photos:
Brickshelf Gallery
Flickr
Comments and constructive criticism welcome!