"So, you're that new punk I've been hearing about."
"Like, watch out, old-timer!"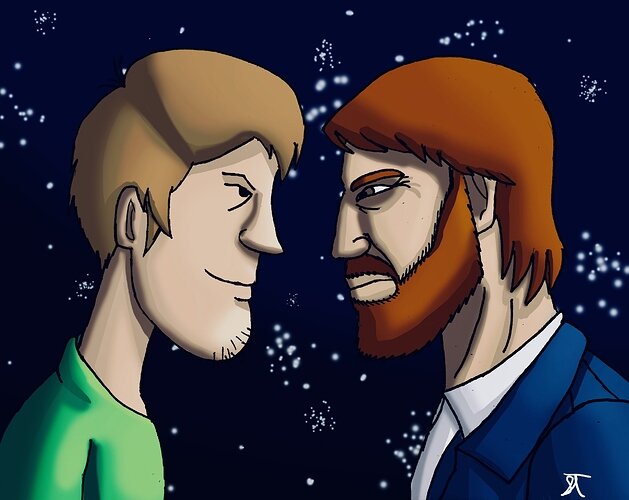 So, uh, I thought this'd be fun to draw. This isn't meant as a meme or joke topic persay, as I actually put a lot of time into it. I apologize if it violates the rules.
I'd love any feedback on the art!