This is not your average web comic.
Taking place in the shattered ruins of the world, this beautifully-illustrated tale follows the adventures of Charles Snippy; the eccentric and insane "Zee Captain"; Pilot, Captain's equally crazy lackey; and (later on) the unhappy scientist Engie.
I'm not entirely sure whether the comic as a whole is appropriate for the boards (it has cursing and other adult stuff), but after starting to read it a couple of days ago, I am loving it.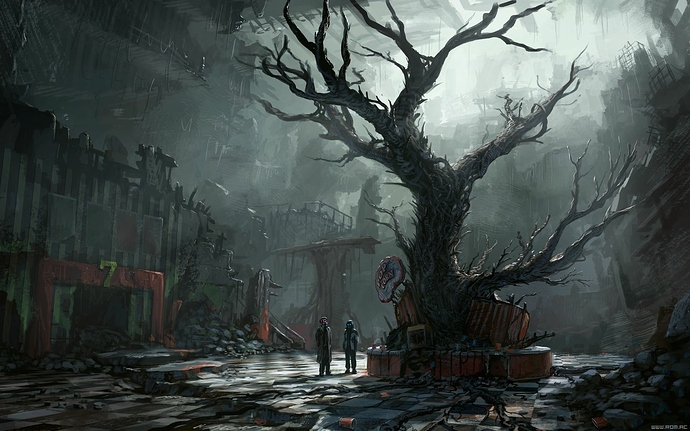 Discuss it!
Include spoiler tags as necessary.