Well bock, bock, bock, I'm back! Here's a chicken bioformer.

For better or worse this is probably one of my better bioformers.
Robot mode, a bit awkward but kind of looks like the Decepticon snipers from Fall of Cybertron, so he has that going for him. "Neutralizing targets!"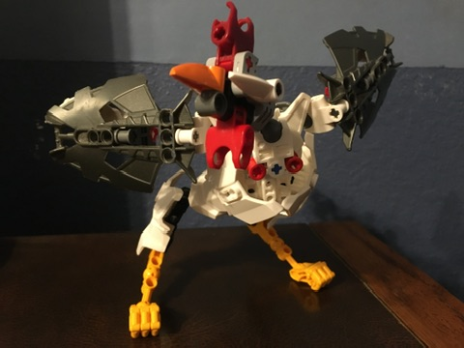 He's also decently posable in hen form, so long as you can balance him well. And yeah, I consider him male even though he turns into a hen, we'll lump him in with Hasbro's Waspinator and Tigatron (I think) as designs with that flaw/inconsistency.
Anyways, what do you think? I'm pretty fond of him myself, even if he does take several pieces I'll miss having loose.