heres another member to my RWBY team, and please don't get confused with her name Iceis Freeze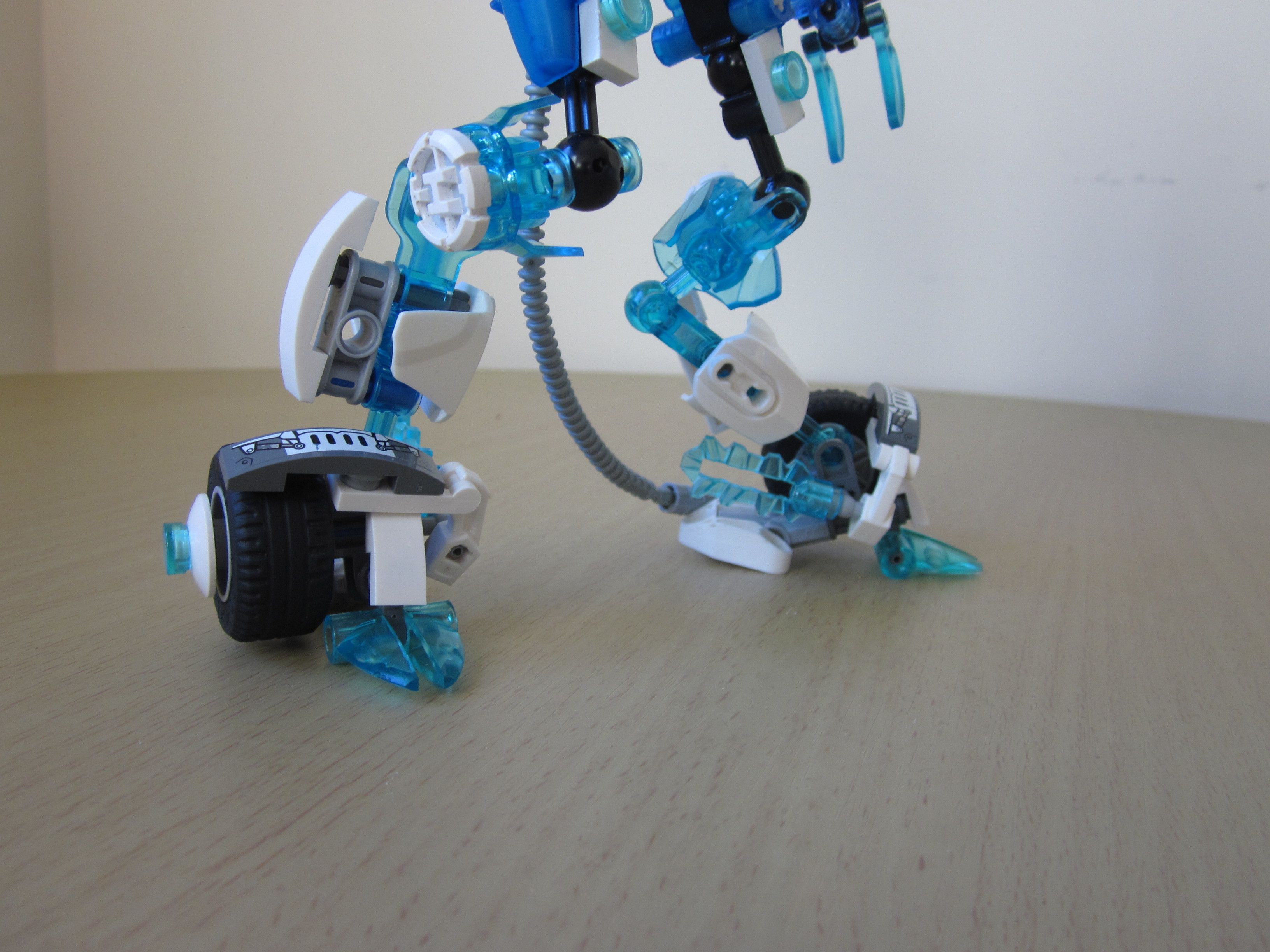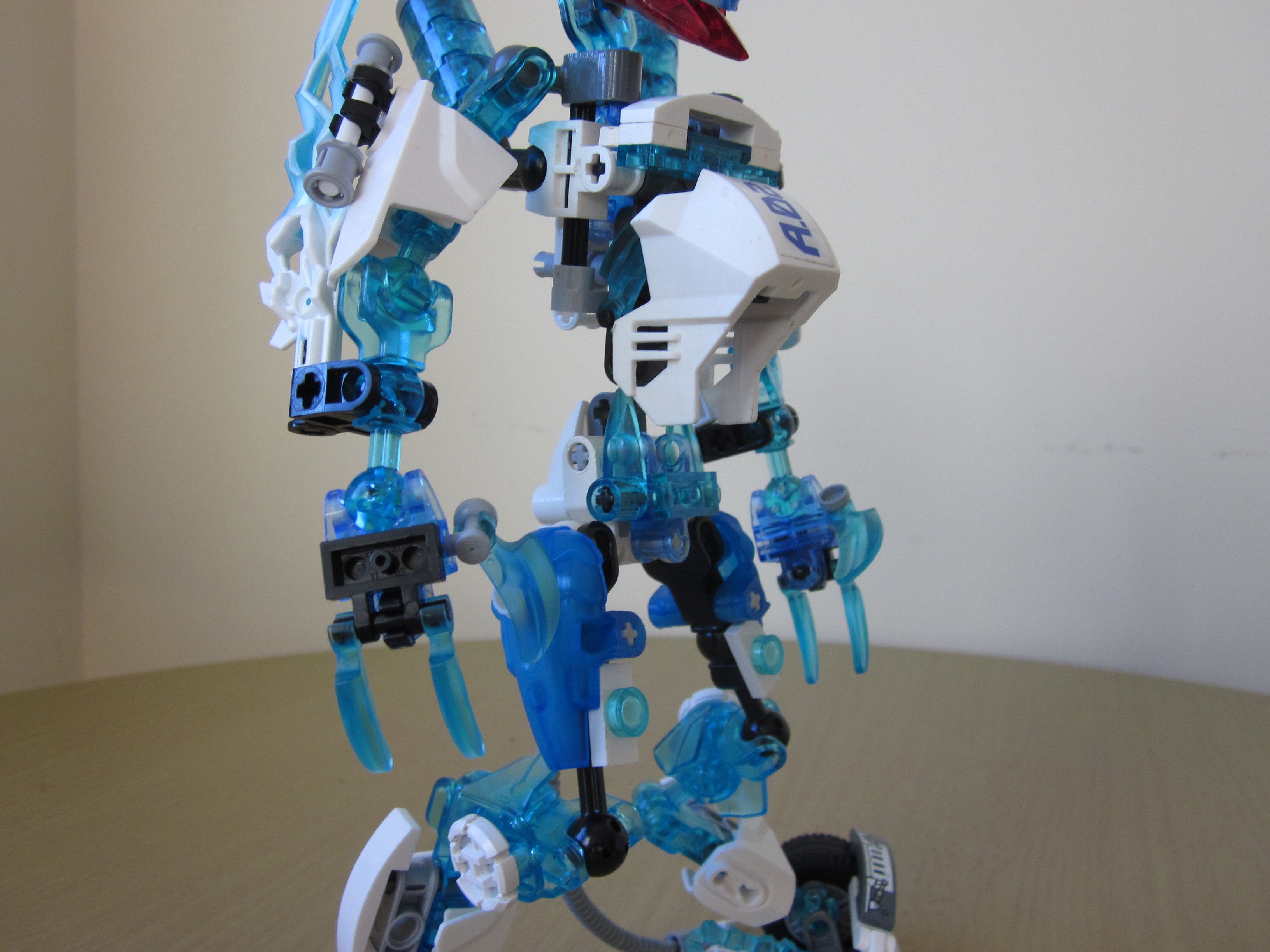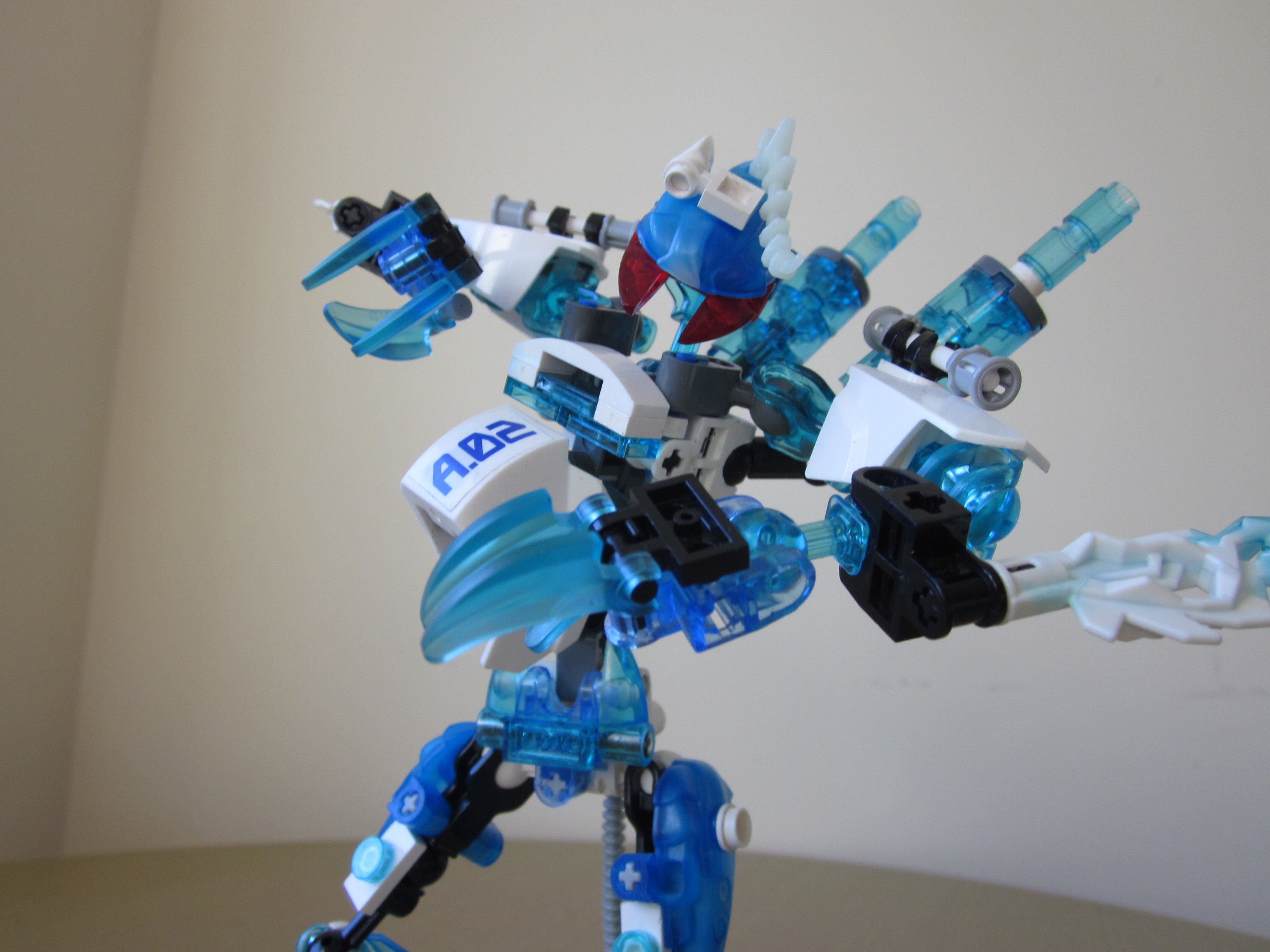 Quite cool (pun intended), but what is that piece on the chest? I like it!
it came with a lego Exoforce set I think the set was called battle of the gate, it came wth two mini mechs, a droid battle car and the gate defence. it's Kai's sky mech (set came out in 2005-06)
I knew it was from Exo-Force, but I'm sill confused, because it looks like a modified motorcycle front.
He's really unique. Ice job! He's snow awesome! Puns aside, great work!