It appears you bought 2 of them to turn it into… This. I like it lot. Better than the original set by a lot.
Obi-Wan may have the high ground, but he still don't stand a chance against this… monstrosity.
Ah yes. A moc inspired by the classic movie, star wars: the hunchback of episode 3.
GeNeRaL KeNoBi
---
This is a wicked creation.
Was he a fine addition to your collection?
Looks like one one used the spear of fusion on him… Or maybe the wabajack?
they were

This thing have a human body?
No one can stop my unbeatable hand army!
So, if this is an improvement on Grievous, why did his rank drop so far? Lol he must have had an upset
"We're giving you new upgrades"
"Excellent"
"But you're now an NCO"
"Awww, man"
Or maybe he did the fish stick
Just a right amount of Lightsabers.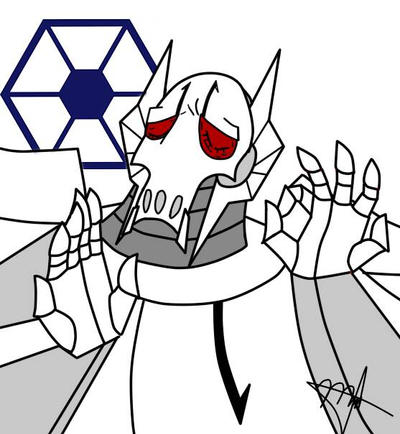 Grievous meme
The moc looks great, but what is this background? The floor is mirror. What is the secret?