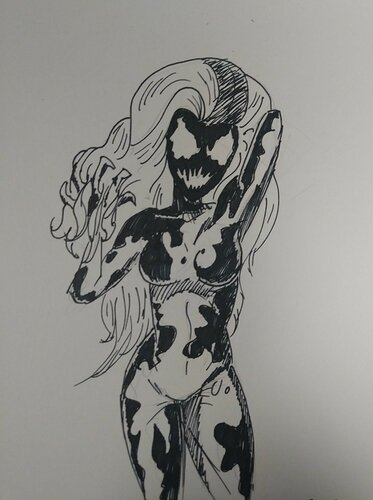 Donna Diego was one of the test subjects of the corrupt Life Foundation in San Diego during the events of Venom: Lethal Protector. There, she was given the Scream symbiote, the second spawn from the Venom symbiote on Eddie Brock.
I must say, this has to be one of my favorite symbiote designs. I drew it mostly to practice lighting and shading effects on more of a shinier surface for a human, since I imagined the symbiotes being kinda gooey in texture.
I'd love to hear your guy's thoughts and comments on this!