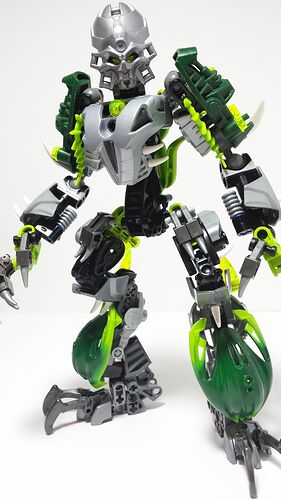 I've made some pretty big changes since the previous version. Specifically:
Silver armor, which replaced the spring-green.
Better feet

(still not good, but at least I tried.)

Sturdier (and better) legs.
New arms
Spikes (to add an organic feel).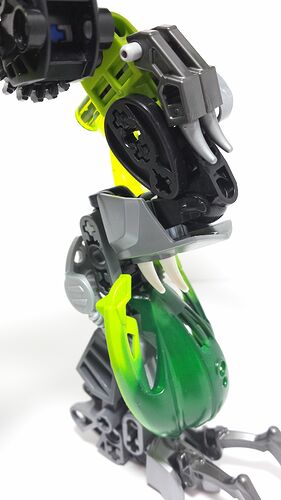 I'm especially proud of the legs this time around–they're sturdier, and have actual armor now. The green helmets also blend in better and, IMO, don't look so lazily slapped on.
Posing is a bit difficult (since the ankle movement is very limited), but he can still hold some pretty cool poses. Like this one, where he brutally tore the Miru off of Lewa's face.

Let me know what you think!