So one year has passed since I joined the message boards and pretty much got back into Bionicle, so I decided that I should make a self-moc since I don't have one.
Unfortunately(?), I autopiloted and am not very sure what the final product is exactly.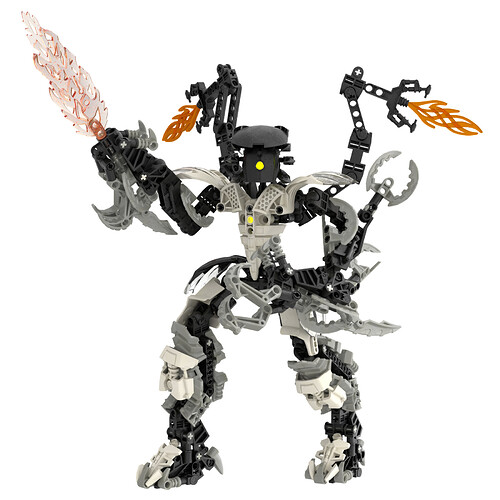 A dark hunter? Marendar? Alternative universe Keetongu?
I haven't decided yet on whether or not this should be my self-moc… Oh well