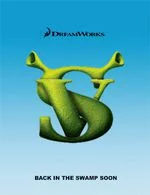 help me please.
I wonder what the plot is. memes
Oh boy, the memers will have a field day lookin' at you, Jacksfilms
Because he's the hero we need, but not the hero we deserve
Do we have an official release date yet? This has been a thing for a while.
Real Shrek Enthusiasts will know it had a planned release for 2019
I see the ice we skate is getting pretty thin.
I just had an idea for a new moc
After Captain Falcon and Donkey Kong why not
ARGH, Dreamworks, why won't you just let a franchise have a rest?
Because Shrek is love, Shrek is Life
This will be the best movie of that year. It has to be. Becuase Shrek is love.
Yep. I'm not going to say it again, once is enough.
I heard they were making a fifth.
But why.
Shrek: Part the Fifth
Shrek gets into a messy divorce and the plot revolves around who will get custody of the children
I was thinking more along the lines of, "The shrek babies hit puberty," but that could do as well.