Cellkeeper who despises being confused with Vezok. Lower legs are heavily based off of @Toa_Radrix's design.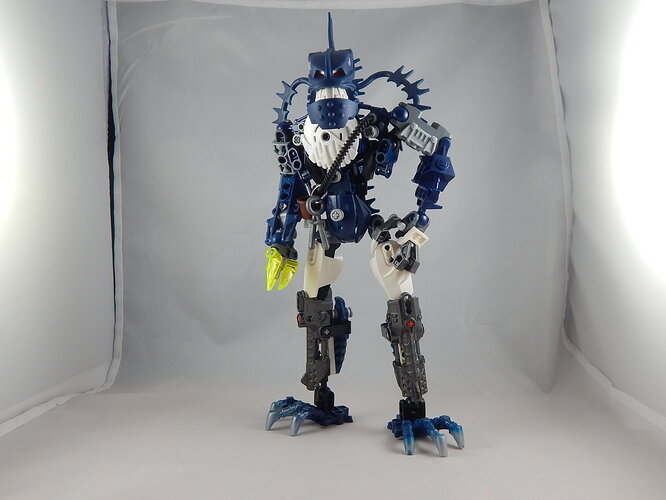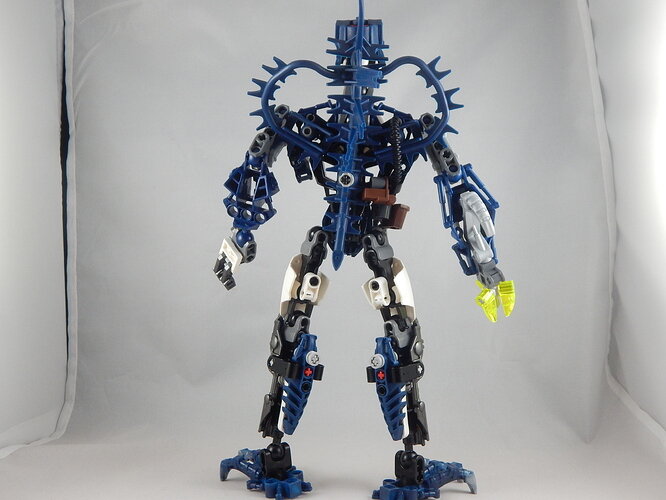 C&C is appreciated.
It's cool to see my design into this MOC

! Also this looks pretty cool, but I'd rather place Vezok's spikes on the arms than on the back.
Thanks! I took them off so as to not hinder posing.
Now this is cool!!! And kind of an oxymoron but nvrmind that.
Great job! 7/10
Nice little pack and keys!
Thought it said Skakdi Jaller. Was confused for a second. Overall, a pretty interesting and inventive design
Cool color scheme! Just an awesome MOC.
THAT'S WACIST!!1!