In life he was a fierce and loyal warrior in service of the mask makers. In death he serves his hamster once more…

Ooh spooky shadow effects!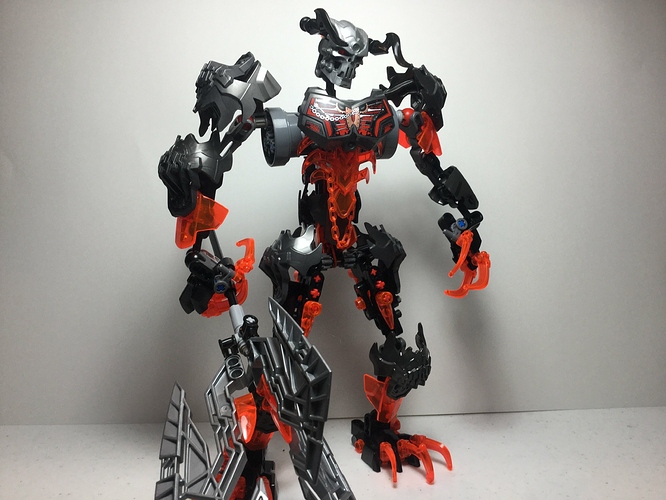 The concept is pretty basic. It's a skull grinder revamp and that's about it.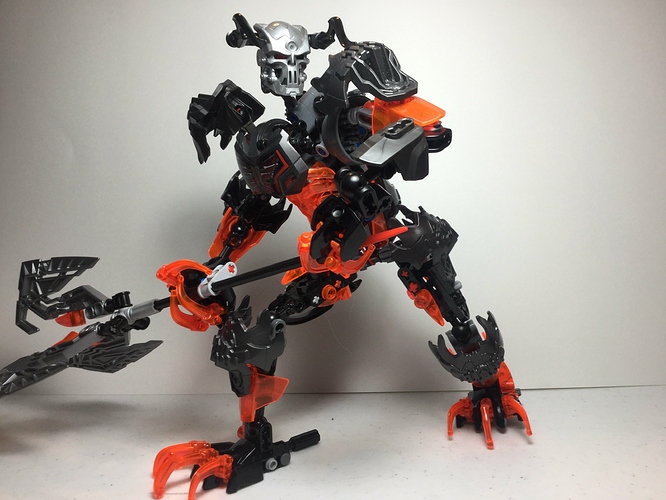 ---
The build is custom in the torso and in the thighs but the rest is ccbs. What I tried to do with this guy was to make it a bit more mine without loosing or severly altering the traits of the original set. Of course this thing's already a year old.
Back vew: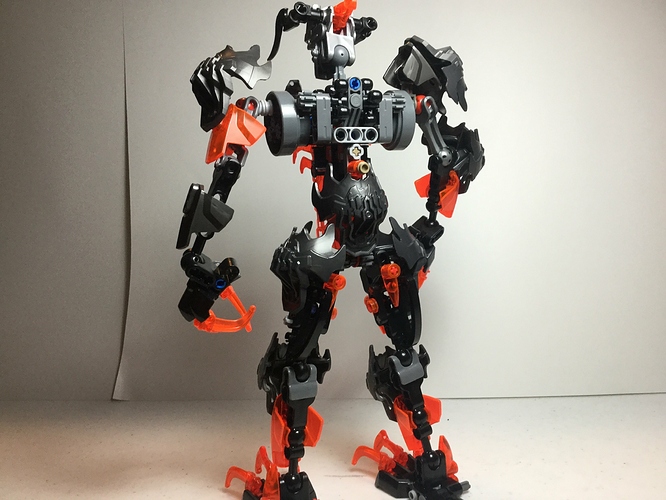 Oddly enough I designed the hands before pictures of storm beast were leaked, go figure.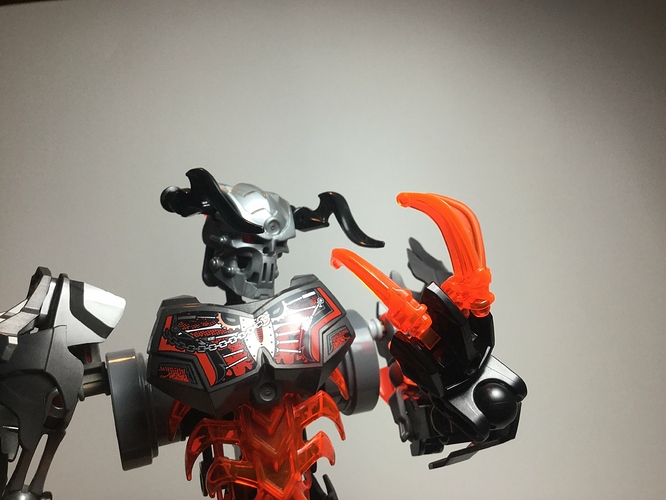 ---
Miscellaneous pictures: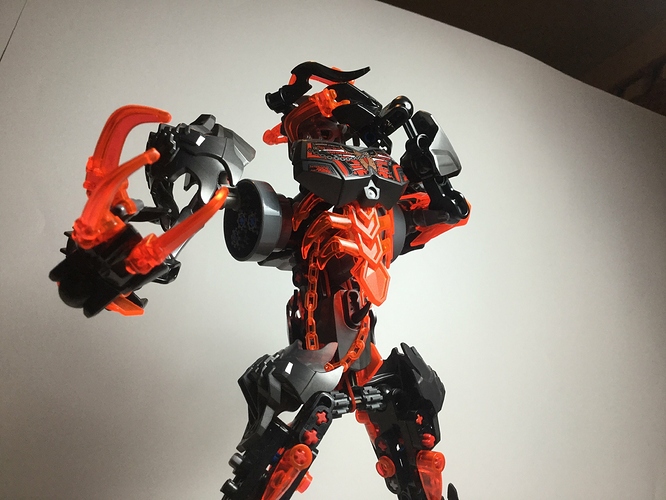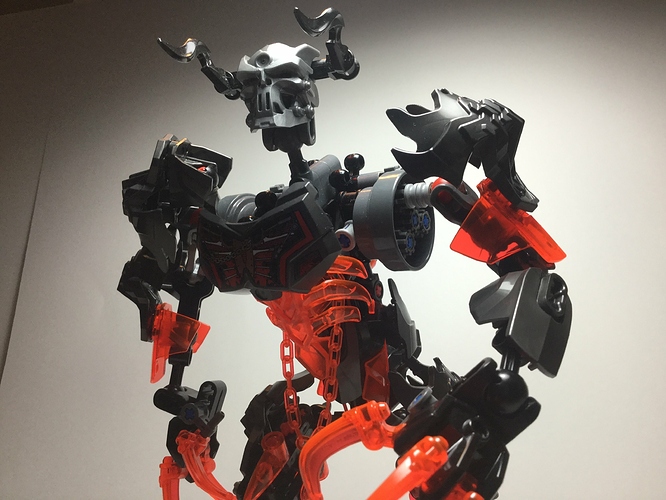 ---
And that's about it. Leave your thoughts and criticism in bellow, I'd love to start a discussion!
And for my next moc:
---
9/23/2016
So I got some complaints about a few things, mainly the neck so I decided I would modify it a little to see how it would look. This was the result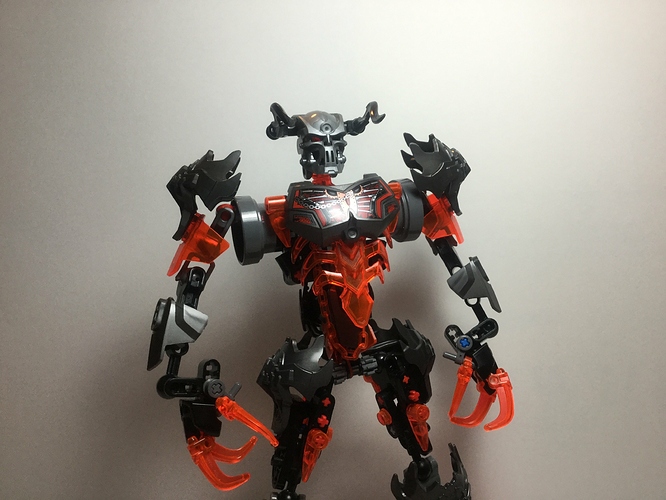 What I changed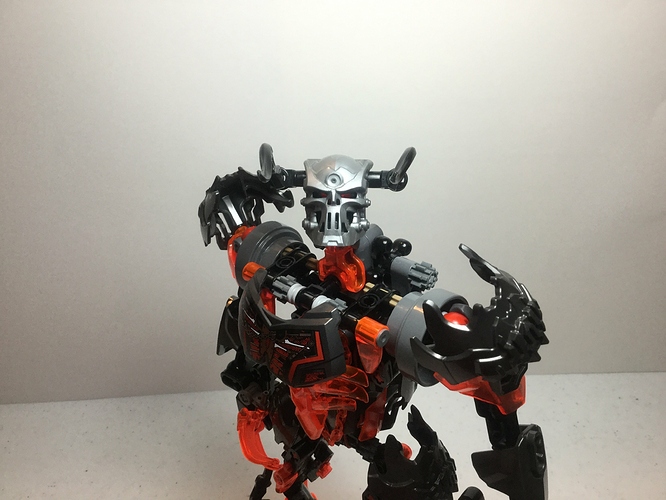 For starters I completely changed the neck and collar. I also moved the shoulder wheels down and made the arms symmetrical. I also moved the chest down. Here's a side vew: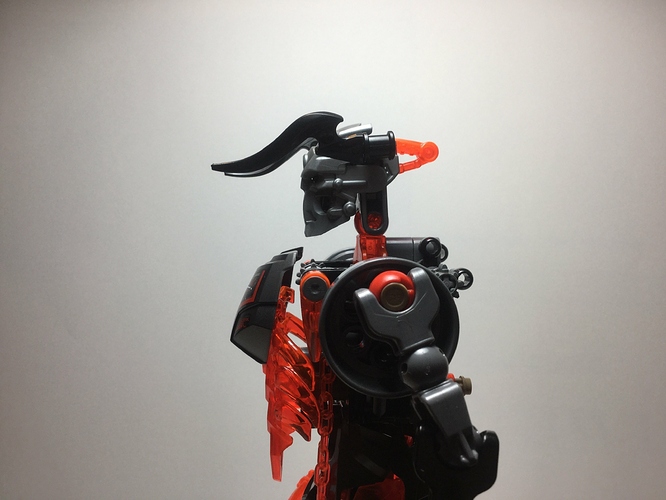 there's also a ball joint ar the base of the neck so you can move it forward a bit: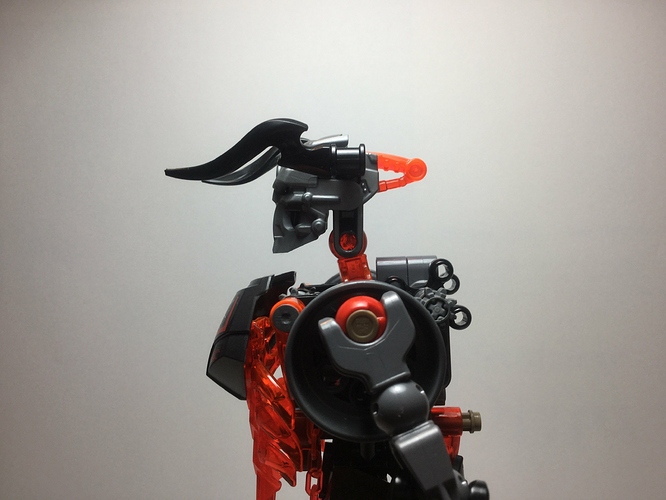 ---
Also I've changed what moc I'm going to post next.