(my english is bad btw)
yo guys, today i present to you…
SKYLL, The cyborg killer!
he is constructed with the standard inika build.
on his arms, NO not in his hands but ons his arms, he has two automatic weapons installed for any fight or whatever.
he also has an laserpoint by his mask, so he can shoot with great precision!
i came up with the colorscheme: Gold, Silver and Black, because its very original and nobody used it ever!

yeah, that's all i have to say, so if you liked it, leave a like and a comment!
see you next time with another moc.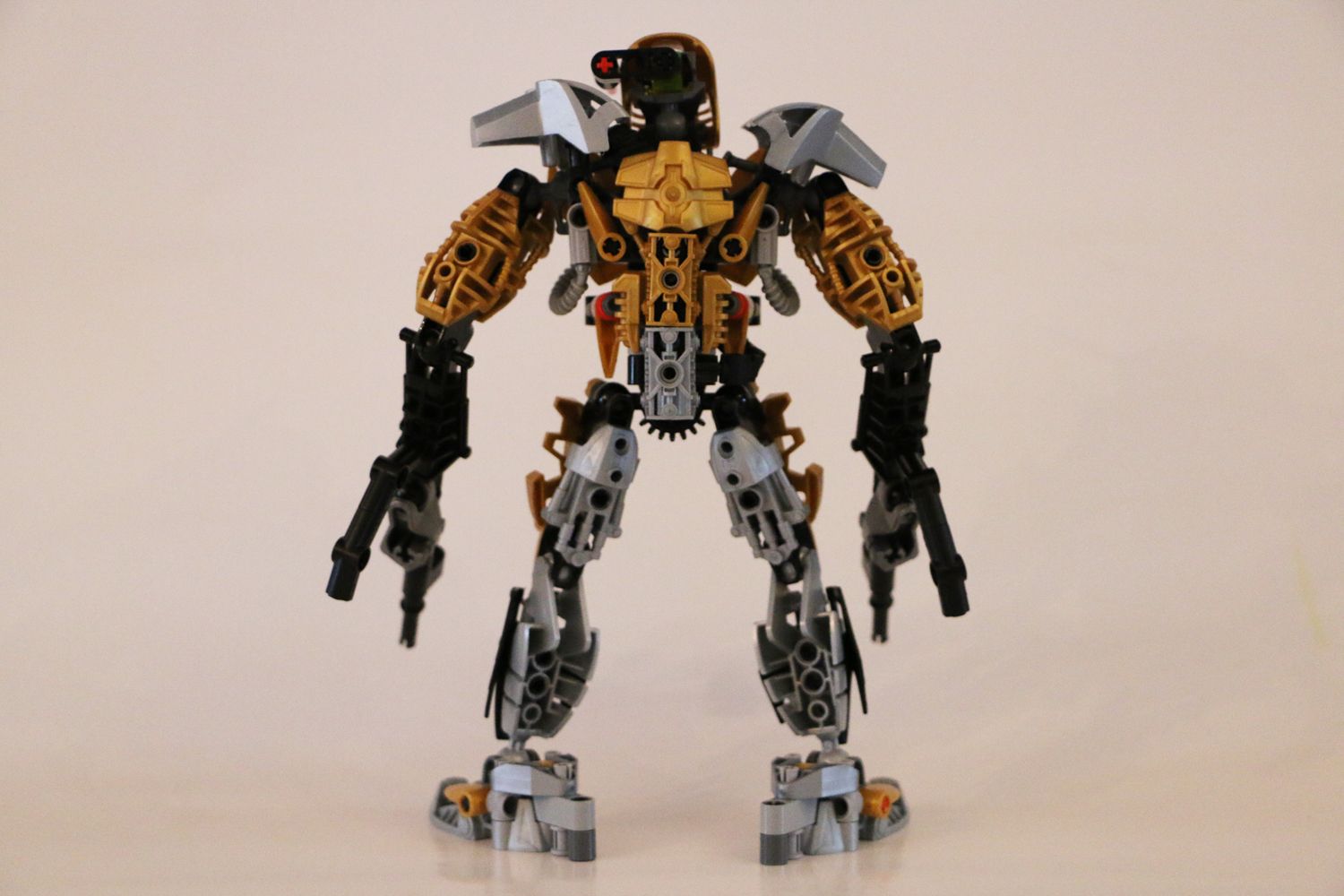 thanks already for all the support, and have a nice day everyone!